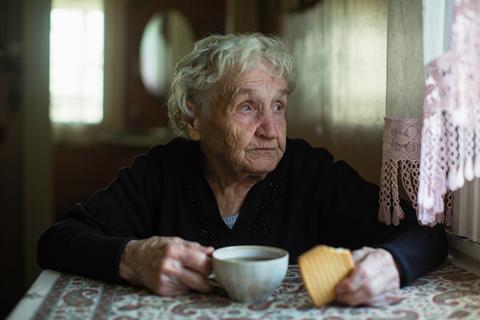 The past 18 months have been bewildering, fast-paced and a change in life for all of us, but for people affected by dementia they have been devastating. They have been hit hardest by the virus, with thousands tragically dying, and sadly so many reporting their condition drastically worsening. Routines and activities stopped, health and social care services were reduced, and people faced heart-breaking isolation from loved ones when they most needed them.
While many people are now double-vaccinated, and the world opening up brings light at the end of the tunnel for most of us, for someone with dementia and their family, getting back out and into previous routines can seem an impossible and daunting challenge.
For a person with dementia, getting out and talking to people and having a regular routine is crucial to maintaining independence, and shopping can be a central activity. The weekly or daily shop is a regular trip, a familiar route through a well-known environment, where you are passing neighbours, local people you know and recognise, seeing familiar faces at the till. Continuing to do something you have done throughout your life is important to give much-needed structure. Ongoing restrictions have played havoc with this, with heart-breaking results. In our Worst Hit report, 82% of family carers told us that they noticed a deterioration in their loved one's symptoms since lockdown due to loss of routine and social isolation.
A survey we ran before the pandemic showed that 63% of people with dementia we talked to didn't think that shops were doing enough to help those with dementia. This was before rules on one-way systems, social distancing and wearing masks came in to play, and though these steps have been necessary to stop the spread of Covid-19, as they continue and/or change, we urgently need to make sure we include and consider people with dementia.
All of our lives have been upended by the pandemic, and in these 'new normal' times, we know that people with complex conditions like dementia will be needing more support and understanding than ever.
I urge supermarkets and retailers to think of ways to help their most vulnerable customers, including the 850,000 people living with dementia in the UK today. With that number set to increase to one million by 2025, and with 60% of people with dementia living at home, it has never been more important for supermarkets to consider their needs and how they can help them to lead an independent life for as long as possible.
Whether that's asking their staff to sign up to join our more than three million Dementia Friends across the UK (giving them an insight into how dementia affects their customers); asking how they can help if they see someone confused in an aisle; or introducing slow lanes or dedicated hours to those who need support, supermarkets need to consider how they can make their stores more accessible for all.
This could be as simple as changing the layout and adding signage where possible to reduce stress, or simply ensuring staff are aware that some customers may face communication issues. We need supermarkets to step up and ensure that for people affected by dementia, the return to a more normal way of life is possible.