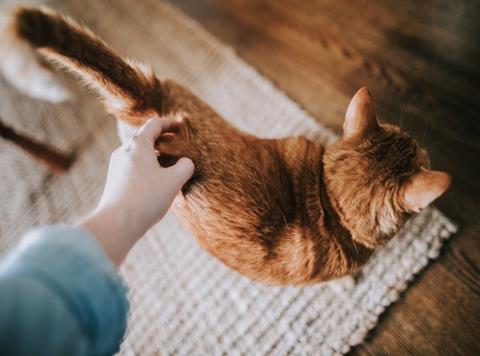 Last week the prime minister launched her government's strategy for tackling the epidemic of loneliness sweeping the UK. According to the Red Cross, there are now over nine million lonely people in this country, while a recent survey revealed that one in 10 of us feel lonely all or most of the time. This problem is significant and it is growing.
I welcome the government's intervention and while some of the measures (such as GPs being able to prescribe ballroom dancing) grabbed the headlines, it's the decision to work with the business community that caught my attention. That's because I believe the success of this strategy depends on companies rising to the challenge.
But why should businesses care? Firstly, this is about ensuring that every one of our employees impacted by loneliness receives the expert support they need. The UK food and grocery industry employs 3.9 million people, which means there's an awful lot of people in our sector who are really struggling. Just consider that impact on their mental health, attendance, productivity and more. This is something we can't afford to ignore.
Secondly, loneliness is something that affects our consumers and it's an area where we can help through the work we do. In fact, there have already been pioneering initiatives from our industry partners that are making a difference. The Co-op Group is working with the British Red Cross to reconnect customers who are struggling with loneliness with support services in their local communities – building confidence, addressing psychological barriers and providing access to social activities and groups. Meanwhile, Sainsbury's this week launched its Talking Tables scheme – a new initiative designed to help facilitate more conversations and bridge community connections using the café spaces in their stores.
Thirdly, it's because we have a responsibility as a business – and as an industry – to use our profile, brands and expertise to make a societal difference. This really matters to our employees. Every day, associates at Mars tell me our work in tackling loneliness is helping to bring a clear purpose to their work and serves as an important motivator.
So, what are we doing? Well, at Mars we take a different approach because we believe that animals play a crucial role in tackling both the causes and effects of loneliness. From supporting our employees to bring their dogs with them to the office, through to launching Pedigree Dog Dates – a campaign connecting older people with dog owners for walking events in their communities – we're using the power of pets to address issues of isolation and bring people together.
Whilst I was pleased to see a reference to animals in the government's report, I want to see greater emphasis placed on encouraging and supporting responsible pet ownership as part of the wider strategy. I see every day the positive impact that pet ownership and interactions have on people and I'm determined that we do everything possible to help more people experience that for themselves.
It's about businesses being brave enough to try new things and think creatively. For example, last year we launched a fantastic scheme that matches pets in need of adoption with local care homes. The first successful match took place in April 2018, with Bunny the cat moving into a care home in Essex. The positive impact on residents in terms of comfort and company was instant and clear for all to see.
Of course, we know that this is a massive challenge. Our own research revealed that the average person living in the UK feels lonely for seven days during a typical month, while one in three describes themselves as 'socially isolated'.
However, I believe the grocery sector is in a unique position to address this challenge. No retailers have as many opportunities to interact face to face with the public as ours, while the ability of our sector's brands to reach and influence consumers is second to none. Now is the time for action.
Helen Warren-Piper is sales director at Mars Petcare UK