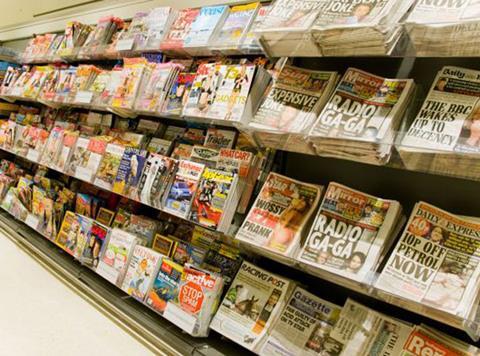 The National Federation of Retail Newsagents has criticised a council for supporting newspaper sellers who refuse to sell The Sun over its coverage of the 1989 Hillsborough disaster.

Flintshire county councillors Bernie Attridge and Kevin Hughes put forward a motion on Wednesday asking the council to support a national campaign to try to stop the sale of the newspaper.

It was voted through by 36 councillors to six, with 18 abstentions.

An initial motion trying to ban The Sun newspaper from council buildings and stop any of the newspaper's journalists attending council meetings was removed.

The motion read: "We express our support for those affected by the disaster and commend the continuing efforts of relatives and friends of the victims in their search for justice. We condemn the behaviour of The Sun newspaper and we as a council will support any Flintshire retailer or newspaper vendor that choose not to sell The Sun newspaper.

"We lend our support to the campaign 'Total Eclipse of the Sun' in solidarity with fellow councils in the North West of the United Kingdom."

An emotional Cllr Attridge told the meeting the motion was for all the families who had been affected by the Hillsborough incident.

"I believe we all have a moral duty to show support," he said.

"We are encouraging the people of Flintshire to make a personal conscious decision over supporting a newspaper with such a tarnished reputation."

The NFRN voiced concerns over the motion.

"Flintshire Council is totally wrong to believe it can stop retailers stocking The Sun and prevent the public from reading their paper of choice.

"Freedom of the press - however used - is of paramount importance and hard-working independent retailers cannot be denied the profits they make from selling the tabloid. It's unfair to expect news retailers to take sides and this move will create disharmony within local communities," said NFRN chief executive Paul Baxter.

The newspaper and the editor at the time of the Hillsborough tragedy have previously apologised for the coverage, calling it the "blackest day in this newspaper's history".