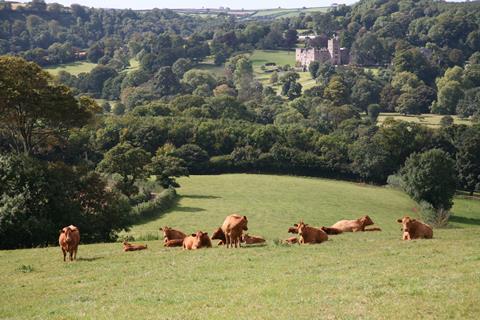 No one can deny that the turbulence of the past few months has led to dramatic changes in how we live, work and do business. And during this second national lockdown, we all continue to adapt quickly to monumental shifts in the way we live our lives. Yet, amid all this, something positive has developed: a better, nationwide appreciation for all things local.
New research has unearthed consumers' new desires for locally sourced goods and produce since lockdown. Two fifths of Brits have increased their appreciation for locally sourced food over the past few months and a similar number have felt an increased appreciation for their local area, according to a recent YouGov survey.
But why now? Times of crisis in the UK often see communities pull closer together and, when you combine that with the fact that we're spending more time than ever close to home, you start to understand why our love for local is accelerating.
Consumers recognise how tough this year has been for businesses and the local communities they support. For those of us in the food industry it's important to note that consumers are not only concerned about the people who sell, cook and serve their food, but they are also considering the future of those who grow and produce it. Over a third of people now say that supporting local farmers and growers is important, while one in three want to eat out more to support local food providers and farmers.
We work with over 23,000 British and Irish farmers, many of whom we've worked with for decades, to produce some of the quality ingredients that go into our favourite menu items. In these challenging times, we know our support is crucial for the future of their businesses.
That's why, in partnership with our potato supplier McCain, we've recently launched the Sustainable MacFries Fund to help the McCain potato farmers that supply McDonald's ensure their crops are more resilient and sustainable. We're also working with the Prince's Countryside Fund to deliver a series of 'Ready for Change' workshops to help family farms adapt for the future.
These are tough times for everyone, but big business has an important role to play in supporting partners in its supply chain, and the communities that rely on us. For us, this is the farming sector. They are the local heroes who work tirelessly to deliver the quality produce that goes out to businesses like ours across the UK and Ireland every single day.
While Covid-19 may be the driving force behind a growing concern about our local areas, it has re-emphasised the importance of businesses taking long-term actions to successfully support local communities up and down the country.
At McDonald's that means continuing our 46-year commitment to supporting the future of British and Irish farming, and this goes beyond just sourcing ingredients. We believe sustainability is key, which is why we focus on a holistic approach that includes environmental, ethical and economic sustainability of our supply chain, underpinned by innovation and research – because what is good for our farms and fields, is good for us all.
Whatever your business, I believe consumer concern about the future of their local area is here to stay. It's more important than ever that we show not only our customers, but also those we rely on to run our businesses, that we are fully committed to supporting local communities now and in the future.