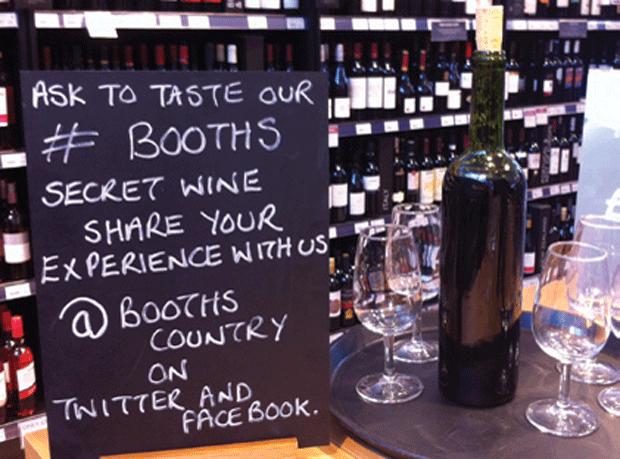 Booths has launched a new loyalty card that offers shoppers a range of benefits including discounts on wine - and allows them to track and analyse their spending.

The Booths Card gives customers 5% off wine when they buy six bottles, a reusable bag after three shops and a quarterly digital magazine among other perks.

Customers will also be able to check their receipts electronically and delve into their shopping history to analyse their spending.

Booths has launched a new smartphone app that can be used with the card to track spending. The app can also be used to browse recipes, access cooking tips, create an electronic shopping list, find out more about Booths products and suppliers, and locate their nearest store.

"Our customers share our passion for quality food and drink and the Booths Card scheme and app will help customers to manage their spend while also learning new food skills and recipes that will enable them to get the most pleasure from their shop," said Booths marketing manager Danny Martin.

Booths started trialling a loyalty card in its Settle, North Yorkshire store in October 2011.