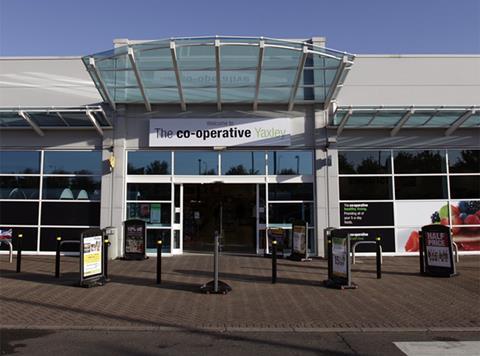 Midlands Co-operative Society has been renamed Central England Co-operative following its merger with Anglia Co-operative last year.
The name was approved by members at a special members' meeting held last night (15 January). Just over 99% of members voted in favour of adopting the name.
Members had a choice of three names to vote on. The other two choices were Alliance Co-operative and Community Co-operative. They were chosen following a series of focus group meetings and an online members' poll.
The new name will be adopted from 25 January. The society said it "marked the start of a new era".
Midlands and Anglia co-ops agreed to merge in September last year and the deal was approved by members in November.
The enlarged society has a projected turnover of £1bn and operates across 16 English counties. It is the joint second biggest retail co-op in the UK, with Midcounties Co-operative Society, and behind The Co-operative Group.