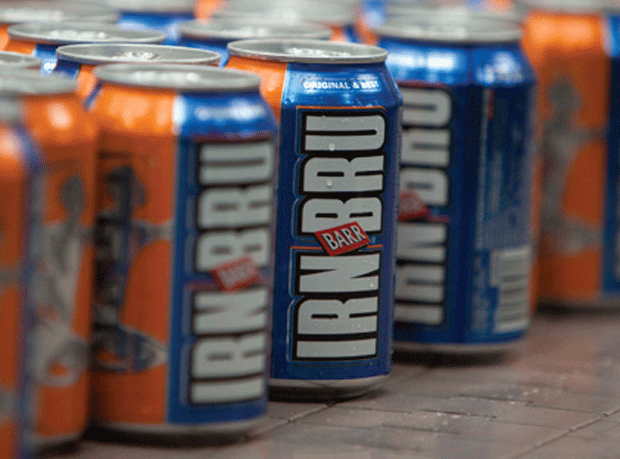 AG Barr has reported a strong increase in profits and declared itself "stronger, fitter and more ambitious".
The Irn-Bru brand owner said profits before tax had risen 9.6% to £38.1m in the year ending 26 January.
During the period, turnover increased 6.9% to £254.1m – driven by a 5% increase in volumes.
The Scottish supplier continued to benefit from the rollout of its brand south of the border, with sales in England and Wales growing by 9%.
The energy drink Rockstar was the top-performing brand, with sales up 60% on last year.
AG Barr said the Competition Commission enquiry into its proposed merger with Britvic and the subsequent collapse of the deal had made for an eventful year, but that the business had emerged from it stronger.
"The business has benefited hugely from the challenges of the past year, emerging stronger, fitter and more ambitious to develop," said AG Barr CEO Roger White.
During the year, AG Barr also took steps to improve its cost efficiency and prepare the business for further growth in England and Wales.
Last summer, it announced a plan to centralise its in-house telesales operation, which had historically been based at six UK sites. Following consultation, this will be completed by the middle of the year.
AG Barr also opened a new factory in Milton Keynes, which now has a fully operating can line. The company said it had been able to reduce inventories as a result.