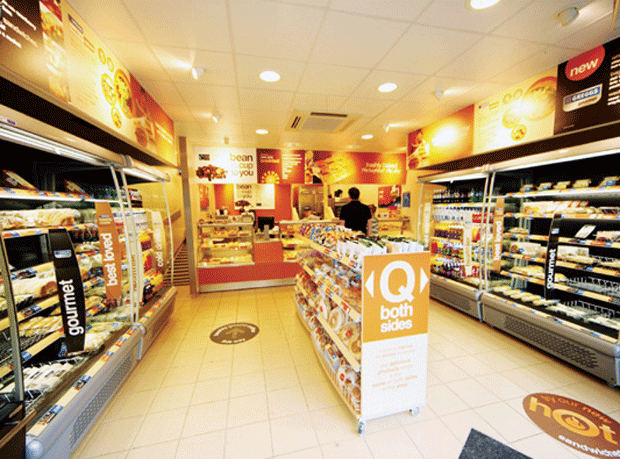 Greggs has revealed a like-for-like sales dip of 0.8% for the 52 weeks ending 28 December 2013. It also said pre-tax profits were down 18.9% to £41.3m.
"2013 was a year of transition for Greggs as our new strategic focus centred on the growing food-on-the-go market," said CEO Roger Whiteside today. "Like-for-like sales were down 0.8%, reflecting the tough and competitive trading conditions."
Total sales were up 3.8% to £762.4m. Greggs pointed to an "improving trend" in the latter part of the year resulting in like-for-like growth of 1.2% in H2 and 2.6% in Q4.
Whiteside said he was "encouraged by the improvement in performance in recent months as our new strategic focus started to deliver benefits. Market conditions are expected to remain challenging in 2014. It will be a year of further change for Greggs as we move forward with the food-on-the-go market and build on positive recent trading momentum".
"2014 will be a year of further change for Greggs as we move forward with food-on-the-go market and build on positive recent trading momentum"

Roger Whiteside
Over the year Greggs carried out 216 store refits and overall shop numbers were unchanged, with 68 openings and closures. It plans a similar number of refits and store openings/closings for 2014.In 2013 70% of new shops were opened away from the high street, in locations including retail and industrial parks and motorway service stations. In total, as of December 2013, Greggs has 1,671 shops.
Whiteside said the "key decisions" taken by Greggs over the year were "not to extend our wholesale 'bake at home' business with Iceland to further retailers; not to proceed with the building of a second frozen manufacturing facility in the East Midlands; to stop the development of the Greggs moment coffee shop format but focus on growing coffee sales in our existing Greggs-branded estate; and not to develop an international business in the near future".
He also said 410 people would be made redundant as part of a "restructure" of management and support teams.
"These proposed changes have a significant impact on our people and we are determined to manage the process in line with Greggs' longstanding values – treating everyone with fairness, consideration and respect," Whiteside said.
"As previously announced, the proposed changes to in-store bakeries and support operations are expected to result in one-off redundancy costs and asset impairment charges amounting to £9m in 2014, of which £8m would be a cash cost. We anticipate that the ongoing benefit of the cost reduction would be £6m per year from mid-2015 and that, excluding the one-off costs, there would be a benefit in 2014 of £2m."
Greggs has also officially launched its new smartphone-based digital reward scheme.
Speaking to journalists this morning, Whiteside said that Gregg's store refit programme - which will see it invest £25m over five years - would constrain profits for the next two years. Refits would take priority over new store openings for the foreseeable future, he added. "We expect it will take three years to reshape the estate," he said, after which Greggs would look to start growing the estate once again.
Whiteside added that refitted stores had seen a "single-digit" improvement in sales.