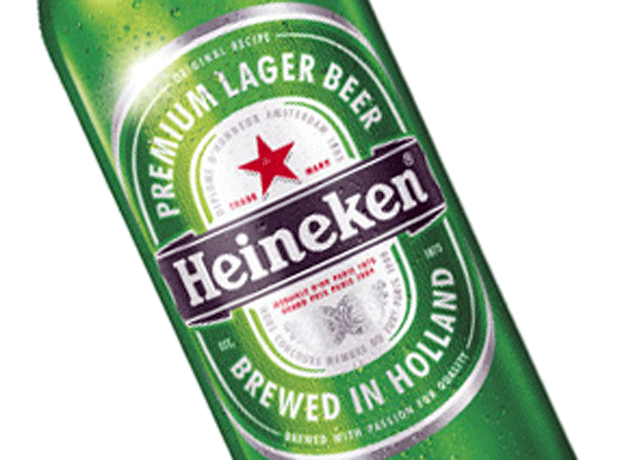 Heineken has reported a fall in organic group sales in its half-year results, down 1%, as volumes of beer continued to slide across Western Europe.
Although group operating profit rose 5%, net profit fell 1% to €679m (£580m), which the company attributed to falling demand for beer due to the wet weather and weak consumer appetite in Europe and the US. This was further compounded by fall-off in growth in key developing markets, which now contribute around half of the group's operating profit.
However, full consolidation of the Asia Pacific Breweries (APB) business helped offset these slowdowns, as ABP's operating profits rose 20%, with volume growth up 10%. Heineken completed its purchase of Tiger Beer maker APB in September 2012.
Group volumes were down 3%.
CEO Jean-François van Boxmeer said that the "challenging trading environment" had impacted performance although this had been offset by a 2% increase in group revenue per hectolitre.
"Although the volume trends have improved in July with the warm summer weather in Europe, economic conditions in several of our core markets continue to constrain consumer spending," he said.
The restrained outlook was expected to continue, van Boxmeer said, with input costs also set to increase. However, the company anticipates improved volumes in some developing markets and he maintained that the increased emphasis on higher growth regions was delivering, with organic operating profit in developing markets growing 7%.
"We will continue to strengthen our business through sustained brand investment and a focus on delivering value through on-going revenue management and cost-saving initiatives," he said.
The company has reigned in costs, generating €139m of savings in the first half of 2013.