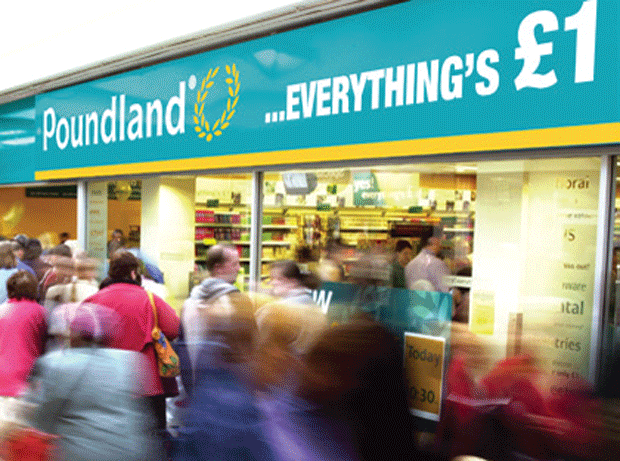 Poundland is on track to pull off an ambitious 11 store openings in 11 days, the discounter has said.
From 19-29 June it has set itself the task of opening one store per day, saying the new branches would create a total of 300 jobs.
Stores opened last week in Wombwell, Rhyl, Oswestry, Newton Abbot and Kingston. And this week Poundland will open its doors in Fulham, Urmston, Anniesland (Glasgow), Exeter, Leamington Spa and Borehamwood.
Poundland's CEO, Jim McCarthy, said: "Poundland continues to go from strength to strength and we are proud to bring the Poundland retail proposition to thousands more customers and to support the economy through the creation of new jobs.
"We currently have over 450 stores in the UK, including Northern Ireland. Our growth strategy for this financial year is to open at least 50 new stores and we are well positioned to not only meet, but exceed our target. We have a very exciting year ahead."