21 March 2013: The Co-op Group reports 89% slump in full-year profits to £54m
24 April: The Co-op Bank pulls out of Project Verde , its plan to acquire 632 Lloyds Bank branches
1 May: Euan Sutherland joins as The Co-op Group CEO
10 May: Moody's downgrades The Co-op Bank to 'junk' status as a £1.5bn capital shortfall is revealed.
The Co-op Bank CEO Barry Tootell resigns
18 May: The Co-op Group CEO Peter Marks retires
28 May: Niall Booker appointed CEO of The Co-op Bank and deputy CEO of The Co-op Group
5 June: Richard Pennycook appointed The Co-op Group interim FD . Richard Pym appointed chair of The Co-op Bank, replacing Paul Flowers
13 June: The Treasury Committee launches inquiry into Project Verde
17 June: The Co-op Group unveils 'bail-in' plan to rescue The Co-op Bank
19 June: Standard & Poor's downgrades The Co-op Group to BB- from BB+
12 July: The Co-op Group launches review, to be led by Sir Christopher Kelly , into what went wrong at The Co-op Bank
23 August: The Co-op Group head of food Steve Murrells lays out his 'True North' strategy to turn around falling sales in the food business, including debuting online
29 August: The Co-op Group reveals £599m loss for six months to 6 July . The Co-op Bank reports loss of £709m
21 October: Backtracking on its bail-in plan, The Co-op Group reaches 'agreement in principle' for The Co-op Bank with US hedge funds Aurelius and Silverpoint – but it will only retain a 30% stake
4 November: Full details of rescue plan for The Co-op Bank unveiled , including closure of up to 50 branches
9 November: The Co-op Group scraps interim dividend for seven million members. Business secretary Vince Cable launches consultation into whether The Co-op Bank can retain its name
17 November: The Mail on Sunday releases film of Flowers allegedly buying class A drugs
18 November: The Co-op Group launches a "fact-finding process to look into any inappropriate behaviour at The Co-op Group or The Co-op Bank". It also launches a "root and branch review of the democratic structure of the organisation".
19 November: The Co-op Group chairman Len Wardle, who was to step down in May, leaves with immediate effect , saying: "I led the board that appointed Flowers to lead the Bank board and under those circumstances I feel that it is right that I step down now". The Co-op Group deputy chair and CEO of Lincolnshire Co-operative Society, Ursula Lidbetter, replaces him.
20 November: David Cameron calls for an inquiry into what happened at The Co-op Bank and why Flowers was appointed chairman
21 November: Co-op Group asks Flowers to return £31,000 in salary paid out to him
22 November: Paul Flowers arrested in connection with a "drugs supply investigation". It is reported Flowers quit the board of The Co-op Group over "excessive expenses" . Treasury orders inquiry into Bank failings. The society says it will "co-operate fully".
28 November: The Co-op Bank admits it has suffered some "brand and reputational damage" and it has seen account closures rise.
29 November: Retail bondholders back The Co-operative Bank's recapitalisation plan, with the bank claiming it has received "overwhelming levels of support".
12 December: Former Marks & Spencer chairman Lord Myners is appointed senior independent director and will lead the Co-operative Group's review of its corporate governance.
6 January 2014: Financial Conduct Authority and the Prudential Regulation Authority announce formal investigations into the Co-op Bank crisis.
16 January: Co-op announces the terms of its review , and sets an April deadline for Phase 1.
17 February: The Co-op launches its 'Have Your Say' appeal for customers, members and staff to offer their views on the society's future.
26 February: The Co-op announces plans to sell off its farms . It may also sell off its Pharmacy arm.
9 March: Euan Sutherland hits out after documents leaked to The Observer indicate he will be paid £3.6m in salary and retention fees. The pay details of six other directors were also leaked.
10 March: Sutherland reportedly writes a letter of resignation to the board.
11 March: Sutherland's resignation is accepted and it is announced he will be replaced by finance director Richard Pennycook as interim boss.
14 March: In his interim report, Lord Myners is critical of The Co-op's governance and recommends that a new CEO should not be appointed until his review was complete.
19 March: The Co-op announces a raft of management changes and reveals that Richard Pennycook will take on the new role of COO once a new CEO has been appointed.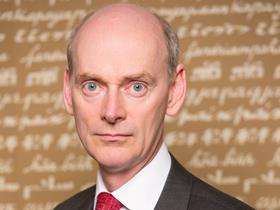 24 March: The Co-op Bank announces it needs another £400m to cover costs .
9 April : The co-op movement's biggest independent society Midcounties Co-operative threatens to vote against Lord Myners reforms .
10 April : Lord Myners steps down as an independent non-executive director, just four months after being appointed.
11 April: The Co-op Bank posts £1.3bn losses .
16 April: Paul Flowers charged with possession by the police.
17 April: Co-op Group reports a £2.5bn loss in its annual results. It reveals more details on its governance shake-up and says it has more than 600 properties it does not want or need.
30 April: The Kelly report published , exposing the 'sorry story' of The Co-op Bank. A board member departs following an investigation into how details of Sutherland's pay package were leaked.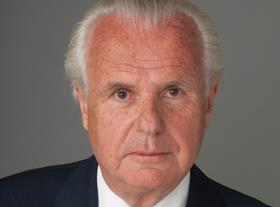 7 May: Lord Myners' report is published , laying out plan for "radical change" at The Co-op Group. Paul Flowers is fined £525 for possession of cocaine, methamphetamine and ketamine.
9 May: The Co-op Group announces its stake in The Co-op Bank is to fall again .
17 May: Elected members of The Co-operative Group unanimously vote in favour of a four-point resolution for governance reform based on the recent review by Lord Paul Myners at a Special General Meeting. The society also reveals a new "purpose" for its business that will see the society "champion a better way of doing business for you and the community".
29 May: The Co-op Group's stake in The Co-op Bank falls to 20%.
28 June: Staff in the Co-op Group's food stores express concern over the introduction of S3 Store Standards - a new system of working designed to make stores more efficient that could lead to redundancies.
18 July: The Co-operative Pharmacy is sold to Bestway in a £620m deal.
4 August: The Co-operative Farms is sold to The Wellcome Trust for £249m.
8 August: The Co-op Group lays out detailed proposals for corporate governance reform, including the creation of a member council and senate, and reducing its group board from 18 to nine. Elected members will vote on the proposals at a special general meeting on 30 August.
22 August: The Co-operative Bank reports half-year losses of £75.8m and admits it suffered a net loss of 28,199 current accounts in the first half of the year.
30 August: Some 83% of elected members vote in favour of a resolution on the adoption of a new rule book for The Co-op Group as a special general meeting.
2 September: The Co-op makes its third disposal in as many months, offloading its security business Sunwin Services Group to Cardtronics for £41.5m.
4 September: The Co-op announces a return to profit in its half-year results and Richard Pennycook is made permanent CEO.
1 October: The Co-op's new rulebook comes into effect after its reforms are registered with the Financial Conduct Authority.
23 October: The Treasury Select Committee's inquiry into Project Verde concludes the deal was "doomed to failure" and The Co-op Bank's capital shortfall "could have been discovered sooner". The government are cleared of putting pressure on the deal, but The Co-op Bank's former management team, including Paul Flowers, are heavily criticised.