This article is part of our Confectionery Report 2015
Meet the buyers…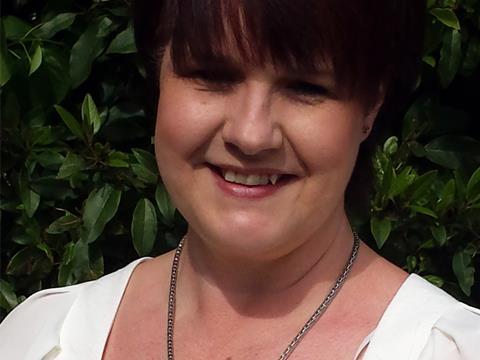 Leigh Ann Carr, confectionery buyer, Booths
Leigh Ann joined Booths in May 1991 covering holidays and supporting departments with work spikes. She became office supervisor after a couple of years and then piloted the buyer's assistant scheme a few years later, becoming a buyer in 2001. Having worked on many different categories, she moved into confectionery last July.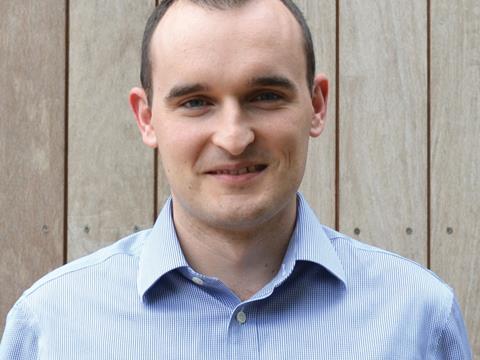 John McGrath, buyer for impulse, Budgens
John returned to Budgens in April this year as trading manager for impulse, covering crisps, snacks, soft drinks and confectionery. Previously, he joined in 2010 as a graduate and then buyer for ice cream and frozen desserts, before moving to buying for soft drinks. In between his roles at Budgens, he worked for British Airways on tenders within the cargo division.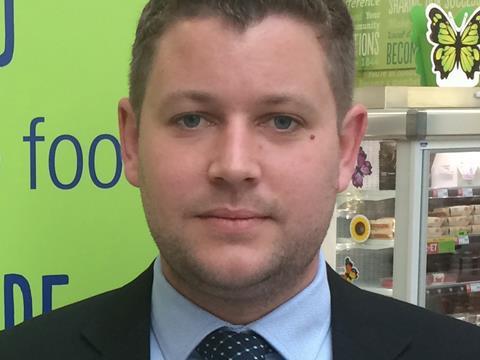 Jonathan Grey, category buyer - confectionery, The Co-operative Food
Jonathan has worked at The Co-op for nearly seven years and has been buying confectionery for just over a year. He's worked in supply chain in various functions looking after seasonal, wine and crisps, snacks & nuts. Outside of the office he is passionate about food, is a keen cook and also plays hockey.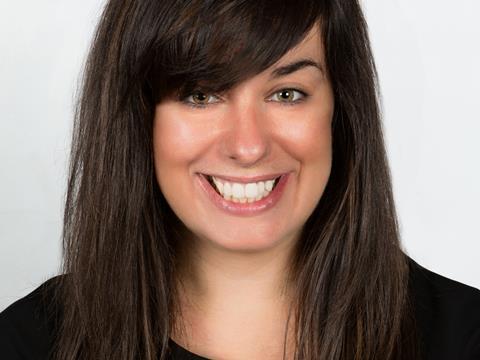 Nichola Borg, UK trading controller, Spar
Nichola has over eight years buying experience held in both food and non-food categories. Working previously in commodities at Tesco, she has recently joined the Spar Central Office team in Harrow as trading controller for confectionery and soft drinks. Her first buying role was in confectionery so she is extremely excited to be returning to her roots.
What do you love about your job?
LC: Tastings! But more seriously, discovering new products to excite our customers. I also enjoy working with our smaller suppliers to develop new bespoke products. Our size allows us to work with customers to build both theirs and our ranges.
NB: The fact that no one day is the same. I take great pride in developing and implementing great value products to meet the needs of our retailers and customers.
JM: The best part of this job is taking plans and products through from the initial presentation from the supplier to the launch in-store. It's also great when everything fits together and we work cross-functionally to really bring the plans to life.
JG: I have a real passion for food, and every day is different. It's exciting to see a project through from concept to shelf - the best part of product development, to me, is that I am consistently delivering compelling products for our customers.
What's been the best confectionery launch of the past 12 months?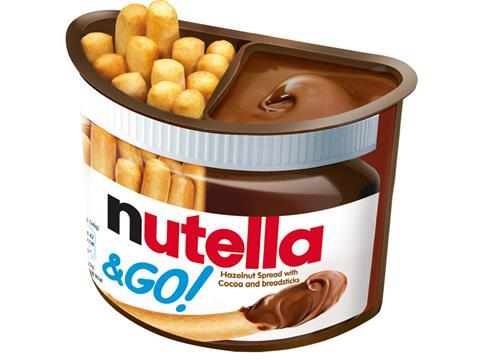 LC: If I'm honest I think the big NPD launches have slowed down in confectionery recently. But, Nutella & Go was probably the best launch for us. Unfortunately the success was underestimated by the supplier so could have been even better.
JG: For me it has to be The Co-operative's Loved by us Salted Peanut & Toffee Chocolate Bar which launched last month. From a branded perspective, I'd have to say that Nutella & Go has also been a real success for The Co-op – the portable snack is well suited to The Co-op's convenience and food to go offer.
JM: There are two that standout and both are in the chocolate category. The Cadbury Puddles launch has been quite exciting, it's not often you see something completely new in this category but this really was innovative. We launched both the smooth mint and hazelnut flavours and both are already selling really well. The second was the Nestlé Aero Mousse chocolate bar, it's a great product and really seemed to excite consumers too.
NB: Recently we trialled a Spar Easter hollow bunny. It was excellent value for money and tasted delicious. Due to its success, we will be rolling this line out into more stores in 2016.
How important have price and promotions been to chocolate and sugar confectionery over the past year?
JM: They've been really important, price points in this sector are critical. There has been a continued trend towards heavy promotions with consumers getting more and more used to £1 pack deals and buying more frequently based on price. However, there's still room for more premium lines with products such as the Lindt bars holding value and interesting artisan options from local suppliers like Diana's Chocolate. Where something different is offered consumers still seem willing to pay for it.
JG: Confectionery has always been a heavily promoted category and we're seeing no signs of this slowing up. We invested heavily in price last year and we now have a great range of lower discount permanent multi-buys in place which have been working very well and allow the customer to browse great value across the whole range.
NB: It's no secret that all customers have become savvy shoppers, and offering value for our customers has become incredibly important for us. The latest Him! data shows value for money has become the number one priority for the convenience customer. Customers do not shop in channels they shop in stores and much more work needs to be taken by key manufacturers to ensure there is a level playing field.
LC: It's as important as ever; post-recession customers are certainly more price aware. It is important that our customers have the confidence that we are offering them the best price we can and are giving them deals that are as competitive as the anywhere in the marketplace.
What is your view on confectionery at checkouts?
LC: We need to offer our customers choice, it is important to cover the healthier snacking options but if customers want to pick up a little treat we need to have the range to enable them to do that.
JM: This is a difficult one and there's no right or wrong answer, confectionery is often a 'grab and go' purchase which is a natural fit for the checkouts, on the other hand we've all got a responsibility to ensure we're offering healthy alternatives. For me, this is about balance and needs to be considered by store, format and location, always ensuring there is balanced offer.
JG: I personally think that a balanced offer is key, with confectionery presence at checkout along with our healthy snacking range which broadens the customer offer and experience.
With the sugar debate ongoing, how is it affecting confectionery? Are other products taking its place?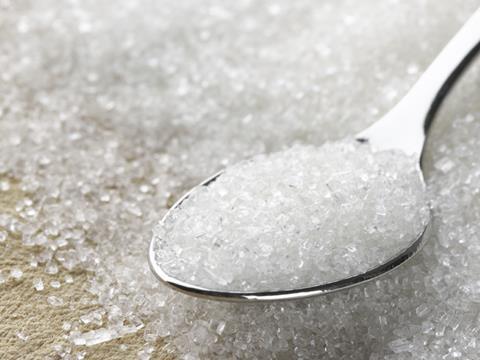 JM: There has been no obvious decline in sales and no major impacts on the range. What has changed is consumer awareness and attitudes towards healthy eating. When people buy confectionery they are looking for a treat so it's not about changing what you eat as such, more about keeping a check on portion size and frequency. It's really important for the big brands to be engaged in the debate on sugar and many have already started adjusted the sizes of confectionery to promote a more 'in moderation' approach.
LC: At this stage I haven't seen a huge impact on sales but I think we could be looking at the calm before the storm. I know my colleagues have increased our range of healthier snacking bars as well as seed & nut snacking mixes.
JG: We are following the sugar debate closely and regularly participate in discussions with government, NGOs and public health experts. Our new healthy snacking range has certainly been very successful so there is clear customer appetite for healthier products. We are always talking to our customers to understand consumer need and choice and work this into our ongoing product development strategy. What we do know is that we can make it easier for our customers to achieve a balance in their diet and to make healthier informed choices by changing the content of the products that we sell, labelling products clearly and by offering healthy produce at good value such as our new healthy snacking range which broadens the customer offer and experience..
NB: We are not seeing a noticeable reduction in our volumes. Through manufacturer's weight reduction strategies, customers are being helped with portion control. We are seeing great increases in sales of on trend products like healthy snack products and popcorn which is growing +20% yoy.
What's the best way for a supplier to approach you with a new product?
JG: I like to see customer insight, for instance who does the product appeal to, and what is the need state, how will it support our convenience offer. Approaches, for me, should be impactful and concise. Ensuring the key commercials are covered along with any launch support in place. Samples are always useful.
NB: They need to present a robust customer and commercial compelling proposition that is supported by a multi-channel marketing campaign. They should also show evidence of an understanding of who the Spar customer is.
LC: We have an excellent Meet the Buyer system; all potential new suppliers should apply online via the Booths website. Applications are passed onto the relevant buyer and all successful applications are invited to attend one of our quarterly meet the buyer events. Any existing suppliers should give a brief presentation, in a meeting, outlying the important points. They bring samples along to the meeting and present the commercial proposal.
JM: In this industry seeing is believing. It's about sending samples in, generating excitement and really experiencing the products. If samples aren't available then product mock-ups are another option but both must be backed-up with a sound understanding of why the product is a good fit for the Budgens consumer.
Any pet hates when approached by a brand with NPD?
JG: When the impact in the market is really overstated, particularly around incremental sales.
LC: Death by PowerPoint! The important information, commercials, is always on the back page. Also suppliers need to know our range, there is no point in presenting a product to me that isn't suitable to meet our customer's needs, the product must be relevant and a suitable 'one out' should also be suggested and not just from competitors ranges.
JM: Not enough time. There's nothing more frustrating than knowing you could have done a great job on a launch if only they had approached you sooner. Challenging timelines really limit the activity you can get behind and often mean you can't do the job properly. Lack of visibility on the full roll-out plan is a close second.
NB: When they haven't done any research about Spar, or visited any Spar stores and expect 100% distribution of their products from day one.
How will the market shape up over the next 12 months?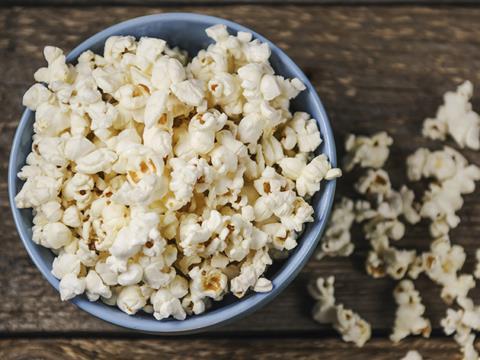 NB: The market will become much more competitive, and it's true the confectionery market is a very resilient category come rain or shine, but key brands will have to work much harder to keep the products value for money.
JG: Confectionery is a mature category so I would expect that across the total market it will be broadly flat. The current Nielsen YTD figures show the market is flat in value and slightly down in volume however, The Co-op is bucking this trend, growing both in terms of value and, to a greater degree, volume.
Continuing growth will mainly be down to a combination of NPD and seasonal events – we had a brilliant Easter this year and, we are excited about the prospects for Christmas. We have high hopes for the Truly Irresistible Chocolate selection box which was developed by an award winning chocolatier and contains amazing chocolates priced at £5.
LC: Customers, perhaps more specifically parents, will continue to monitor sugar consumption. The demand for healthier snacking and lower sugar options will continue to grow. Confectionery suppliers need to adapt their strategies and offers to accommodate this.
JM: The next year will show continued NPD with a focus both on innovation and on portion sizes with a nod towards healthier alternatives. Areas like popcorn will continue to grow, particularly the sweet varieties as an alternative to chocolate, and more premium offers will come into focus with consumers trading up or eating less but better quality. Of course, price and promotion will remain a big driver.