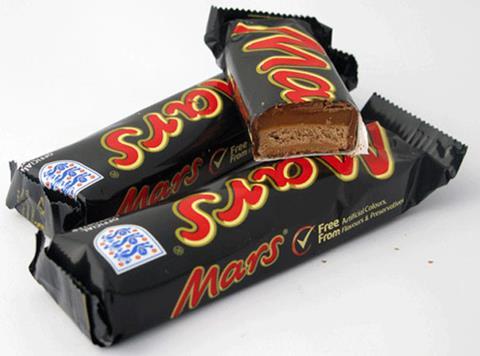 Mars has this week started rolling out Mars bars made with 100% Fairtrade cocoa.

The move, which follows a similar change to Mars' Maltesers in 2012, also sees the supplier commit to Fairtrade's new Cocoa Sourcing Program. The programme, which was launched last year in conjunction with Mars Germany for Twix, aims to increase opportunities for cocoa farmers to sell on Fairtrade terms.

As part of the initiative, Mars said it would be working with farmer co-operatives on the ground in Ivory Coast, with activity such as training farmers in the use of fertilisers.

"This is an important milestone in the Mars bar's 83-year history," said Blas Maquivar, president of Mars Chocolate UK. "Mutuality is one of our guiding principles and this is a true example of sharing mutual benefits with partners throughout our supply chain."

Fairtrade Foundation CEO Michael Gidney said: "The winning ingredient in this partnership between Fairtrade and Mars is that it puts farmers' own organisations in control of improving their own livelihoods and cocoa production, and ensures much-needed investment to achieve mutual goals."

Mars has committed to certify its entire cocoa supply as being produced in a sustainable manner by 2020.