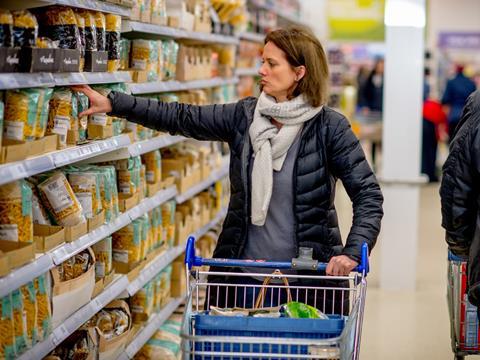 Almost three-quarters (71%) of consumers claim that supermarkets offer poor to below average personalised experiences.

The results come from computing company Salesforce and a survey conducted on its behalf of 2,000 people by YouGov.

When customers were asked who offered the best customer experiences, supermarkets came in third behind independents and pharmacies/chemists.

Over eight in ten (81%) UK adults said the retailers in their local area offered a very good to fairly good level of customer service.

Only 1% of adults aged 55+ said their local retailers offered a very poor service compared with 86% who said they received fairly to very good service.

There was a message for larger, multi-store retailers as 65% of UK adults said independent shops offered a good to very good personal touch. That was in contrast to 71% of supermarkets, 61% of banks and 57% of fashion retailers that offered a poor to average personal experience.

Nearly half of UK adults (46%) purchase online at least every two or three weeks. Only 5% said they never buy anything, while 11% think mobile is the best way to shop with 26% of 25 to 34 year olds saying this is their preferred way to shop.

Despite the growth of e-commerce, UK stores were still popular.

When asked about the best way to shop, 39% said online and 39% said in-store.

Looking at the results by region, 42% of people in Northern Ireland said the experience was the same online as it was in-store. By comparison, only 3% of consumers in the South East said customer service was 'a lot better' online with 36% saying it was 'somewhat to a lot better' in-store.

People in the North also favoured the in-store experience (40%), while only 7% said the online experience was a lot better than in-store.