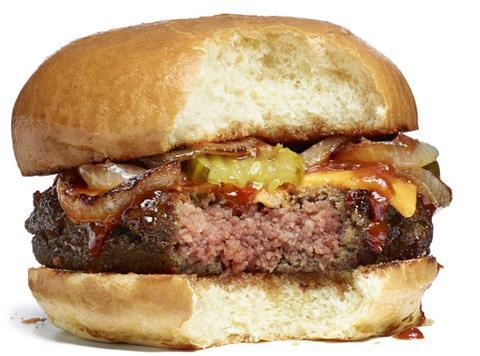 How are you feeling today? A little traumatised? The first day in the office after Christmas is always brutal, but you need to pull yourself together because the next 12 months will be tough.
How can I be so sure? Because our first issue of the year contains 10 predictions for 2016 and it's a real mixed bunch.
Sure, there is some good stuff in there, particularly a startlingly attractive picture of a cheeseburger – it's so alluring, all medium rare, melty cheese, caramelised onions and a lick of ketchup. If you have healthy eating intentions this year, avert your eyes.
Of course, The Grocer is not predicting that cheeseburgers will be a *thing* in 2016. They are already quite popular. But this cheeseburger is very different to the norm, and it looks set to be a winner in 2016 (you'll find out why in Saturday's The Grocer). And it's not the only one.
Star Wars is out and everyone loved it, so it's also going to be a great year for licensed toy manufacturers, with lots more toy-friendly blockbusters this year. It also seems like indie retailers and foodie start-ups have reason to be cheerful. And chickpeas are set for a boom now that the UN has made 2016 the International Year of Pulses.
In these troubled times, it's a relief the UN is taking its role in the world seriously. If the thought of eating more pulses doesn't get you excited about 2016, then there is no hope for you. Go back to weeping into your overflowing inbox.
If you're wondering where all the bad news is, the endless debate over sugar is going to carry on, so look forward to more political point-scoring, nannying and a possible new tax. And it's going to be another tough year for the big four. Usually at least one of them can look forward to Winning Christmas, but whether any of them will claim victory when any sales uplifts are likely to be underwhelming at best remains to be seen.
You never know. We shall see when the results come out. Personally I hope at least one of them does get some good news. After the rigours of 2015, they all deserve a bit of good fortune.