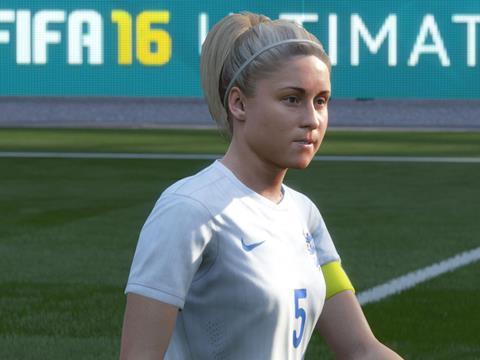 Asda and Tesco both lost share of the entertainment market (music, video and games) in the past quarter as high street retailers enjoyed a resurgence.
Growth in high street spend was driven by the games market, reported Kantar Worldpanel. HMV, Game and Argos all increased their overall year-on-year share in the 12 weeks to 27 September 2015.
Sainsbury's enjoyed the strongest performance in the grocery channel, with share up 0.9 percentage points to 8.2%, while Morrisons rose 0.2 points to 3.4%. In contrast, Asda dropped from 11.2% share to 9.2%, and Tesco dipped 0.3 points to 15.7%.
But Tesco enjoyed a big win with the release of Fifa 16 in September. Between them, Tesco and Game took more than 50% of the game's opening weekend sales.
Game sales drove the strong performance of physical entertainment media in the high street, said Kantar. High street spend rose 7% in the past quarter and stole share from online.
"While online is losing share at the expense of the high street, the convenience factor of online is still incredibly appealing to consumers," said Kantar Worldpanel strategic insight director Fiona Keenan, adding that online retailers were likely to pull back share in the run-up to Black Friday on 27 November.
"The week of deals leading to Black Friday is typically the biggest of the year for both video and games, and given Amazon's significant focus on the campaign we'd expect it to come out on top again."
Overall game sales fell 8% in the past quarter, though this is largely down to the spike in sales caused by the launch of Destiny last year, said Kantar. Removing Destiny's sales from the market would leave games with a like-for-like growth of 14%.
Kantar Worldpanel Retail Barometer * - spend share
12 w/e 28 Sep 14
12 w/e 27 Sep 15
Percentage point change
Amazon
21.6
20.4
-1.2
Tesco
16
15.7
-0.3
hmv
12.3
13.6
1.3
GAME
9.5
10.6
1.1
Asda
11.2
9.2
-2
Sainsbury's
7.3
8.2
0.9
Argos
3.2
4.2
1
Morrisons
3.2
3.4
0.2
Play/Rakuten
2.5
0.8
-1.7
Other
13.2
13.9
0.7
* Includes physical sales of videos, games and music.