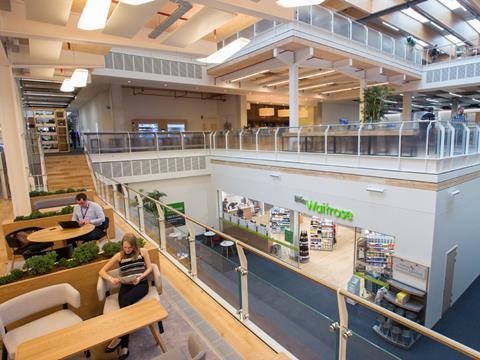 Cashless stores, ordering food via an app, and an increase in healthy living will be the blueprint of things to come in the food-to-go market, according to IGD.

The retail analysts identified the top five trends it believes will shape the future in a sector that is "taking a bigger bite of grocery markets" worldwide.

IGD senior retail insight manager Gavin Rothwell says shoppers becoming increasingly aware of health and wellness mean operators are "expanding the variety of flavours and products".

"Foods that support active lifestyles and tick the box for dietary needs are performing well, while wearable technology and apps are helping shoppers to better understand the nutritional and calorific value of what they consume," he said.

"UK food-to-go shoppers are especially interested in products that suit particular diets, with 34% looking for a larger range of vegetarian products, 25% more dairy-free products and 23% seeking more vegan or gluten-free options."

The likes of Pret A Manger and Tossed appearing in motorway services, with Subway and Greggs expanding across petrol forecourts, will also increase as food-to-go specialists try to reach "new types of shopper", IGD said.

Rothwell also predicted technology would play an even bigger role, with 92% of consumers saying speed and efficiency of service was an important driver of deciding where to shop.

"Outlets such as San Francisco's Eatsa and London's Inamo have completely transferred customers' entire ordering experience to in-store tablets, and last year Starbucks introduced a remote ordering app - a technology we also expect to really grow in popularity," he said.

"US salad specialist Sweetgreen is going one step further, converting most of its stores to be cashless."

Snacking and meals at different times of the day, and fusions between retail and food-to-go concepts, were also tipped to shape the market.