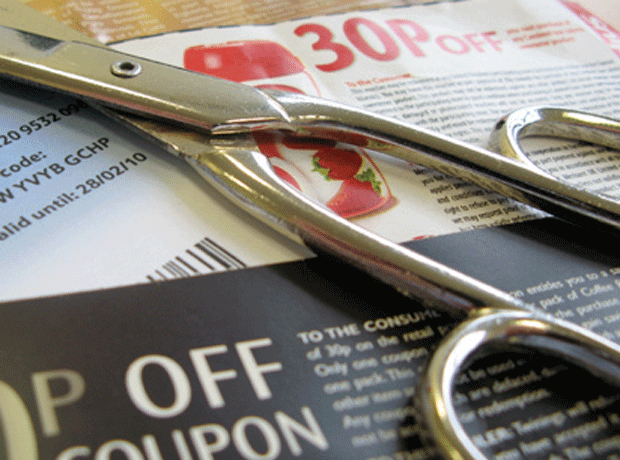 Price match initiatives by grocery retailers are driving an unrelenting rise in the number of money-off coupons redeemed in UK supermarkets.
Figures from Valassis, which handles most of the retailer and brand-issued coupons passing through UK stores, showed that consumers redeemed 688m coupons worth £1.7bn last year.
A large part of this was the redemption of 564m retailer-issued coupons in 2014, up 21% on the previous year.
"We believe this is due to price match initiatives now employed by many grocery retailers," said Charles D'Oyly, managing director of Valassis. "Since these were introduced four years ago, retailer-issued coupon redemptions have more than doubled, up 146% from 229m in 2011."
"The overall increase in redemption may indicate that coupon use is now viewed by consumers as standard behaviour when it comes to saving money," said D'Oyly.