Lockdown has profoundly affected our buying habits as a country – most notably, the pet owner market. One-third of young adults aged 24 to 35 now have a pet in their household, according to a Covid-19 survey from Pet Food Manufacturers' Association. This rise in younger pet owners means millennials are now the largest segment of pet owners.
Millennials, who turn 25-40 years old this year, are a generation known for their passion for sustainable products and their love of everything digital.
They are familiar with on-demand services – Amazon Prime, Netflix, YouTube. They're savvier online than your baby boomer or generation X customer: they shop differently, and they think differently.
So what trends will emerge in petcare as a generation like this collides with the world of pet ownership?
Trend one: Brands with purpose
Research by LinkInfluence found seven classic values that millennials hold dear: animal rights, sustainability, feminism, anti-racism, inclusiveness, LGBTQ+ rights and environmental protection. And a seperate study found 50% of millennials will shop with brands where their dedicated purchase supports a cause.
So expect to see more petcare brands stepping up to fight for a cause.
Take the Woof Gang Bakery, which created an initiative that saw 43,000 pounds of petfood donated to animal rescue shelters in the US. The donation goal was set and achieved by the shop and its customers, and together they made a difference to their local animal shelter community. The message? Rescue dogs deserve a second chance, too.
This campaign not only generated a lot of food for needy animals, but it showed the community that Woof Gang Bakery wanted to make a difference. This circles back and appeals to the millennial generation values concerning animal rights. The bakery also hosts in-store adoption events, donated grooming services and raised $54,000 in the same year.
Trend two: Digital subscriptions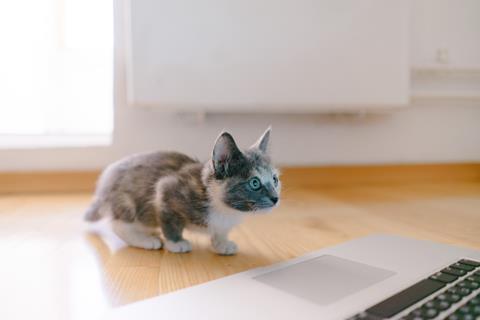 Younger generations buy many products on subscription. In fact, millennials drive the subscription model. You'll already be aware of subscription services including meal subscriptions like Mindful Chef and Hello Fresh, to pretty much anything under the sun – coffee, socks, make-up – you name it, there's probably a subscription for it.
So it's not surprising to see petfood subscriptions becoming more popular. Millennials value brands that add something to their lives, and a digital subscription saves time, money and serves an essential purpose – to feed their pet.
Tails is a great example. They make every owner and their dog feel special by generating a meal plan specifically tailored to their pet's requirements from 'a million possible combinations'. They promise better digestion, skin and joint health through well-balanced vitamins and ingredients that target the pet's health care needs.
This is perfectly attuned to the millennial market. It's digitally accessible, and they take individual pet health concerns seriously – they want the best for your dog.
Trend three: Humanisation of pets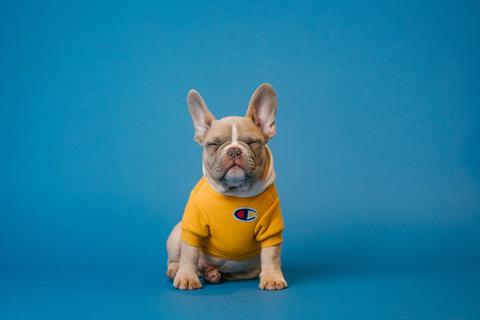 The humanisation of pets has long been a trend in the pet industry. "The industry considers humanisation to be the single most important trend fueling the growth in the global pet food market," according to Marion Nestle, the author ot Feed Your Pet Right: The Authoritative Guide to Feeding Your Dog and Cat.
Fast-forward 10 years and that trend is becoming even more apparent. Just look at the pet-friendly chocolate or doggie ice creams on offer (Ben & Jerry's has just launched its new range, by the way).
And it's not just all about 'treats'. Younger owners are also more interested in their pets' emotional needs and basic needs. Over half of dog and cat owners in a recent study showed an interest in food with 'calming' ingredients, including chamomile and CBD.
With 7.5% of millennials giving up meat, plant-based petfood is also gaining ground. In fact, 40% of dog food buyers aged 16 to 24 prefer to give plant-based meals to their pets regularly, a recent study found.
So expect to see more petfood that's not only nutritionally balanced but meat-free and potentially vegan, too.
Trend four: Pet owner education
Another important trend, not necessarily in a direct monetary sense but an obligation sense, is pet owner education.
We already know many millennials bought a pet in lockdown to keep them company during social distancing and to improve mental wellbeing, but research conducted by The Kennel Club found that out of those buying or adopting a new dog in lockdown, one in four said they weren't sure if their dog was from a puppy farm, and a fifth said they weren't sure their new pet would fit into their pre-lockdown lifestyle.
Brands have taken it upon themselves to educate this new generation of pet parents, including The Kennel Club, which launched #bepuppywise, which, as the title suggests, is a campaign focused on educating those wanting to buy a puppy.
The campaign messaging is cut down to just three manageable steps to help inform hopeful puppy owners: first about finding the best breed for them, secondly how to spot a reputable breeder and lastly, how to care for them.
There's an opportunity here for all petcare brands to play their part in educating what could turn into a lifelong customer.