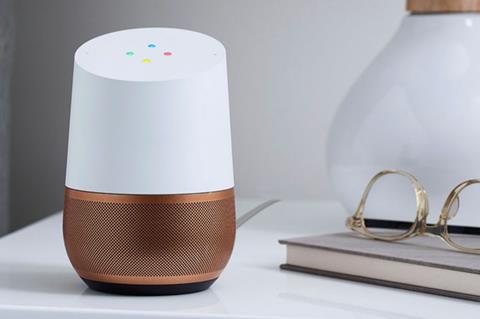 Shoppers prefer interacting with robots to humans, according to new research suggesting an acceleration of growth in the use of voice assistants.

A study by the Capgemini Research Institute found nearly 70% of consumers said they would progressively replace store or bank visits with their voice assistant within three years.

A comparison from 2017 to 2019 showed an increase in use of voice assistants by existing consumers for a range purposes, including buying groceries or homecare products - up from 45% to 53% - customer service interactions post-purchase - up from 27% to 52% - and making payments for products or services - up by a fifth to 48%.

Capgemini surveyed more than 12,000 consumers who use voice assistants or chat bots and 1,000 business executives.

The study found 40% of those now using voice assistants had started doing so in the past year.

Meanwhile, more than three-quarters of businesses surveyed said they had realised quantifiable benefits from voice or chat assistant initiatives, and 58% said those benefits had met or exceeded their expectations.

The report found, however, that rollout was lagging behind enthusiasm and demand for the technology.

This week it emerged Tesco was launching a new voice shopping service that could let customers complete the whole process on a Google Smart Speaker for the first time.