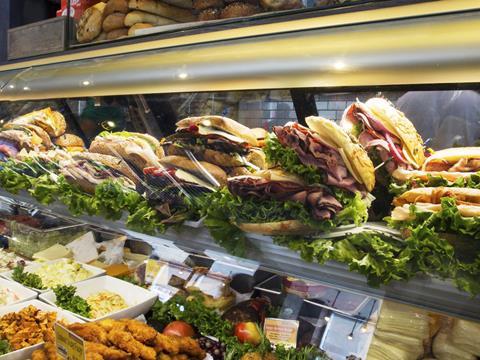 Consumers are spending less per food-to-go outing year on year despite inflation, according to an MCA report.

Average lunchtime spend has fallen by 5% year on year, while consumers are eating out for only one in 10 meals, the lowest rate since 2007.

A survey of 6,000 consumers found that a decline in disposable income and a rise in inflation had squeezed consumers and triggered a fall in average spend in food-to-go outlets.

"Traditionally the food-to-go market has been relatively resilient, because it's a relatively cheaper occasion, and yet we see there that spend is dropping across most day parts except breakfast, which is only then a 1% average spend increase," said MCA executive director Simon Stenning.

"We've seen inflation creeping up, some of it is because we as operators in the market have been putting prices up. Many prices have gone up 3% year on year according to our menu tracker, and that's obviously having a knock-on effect on consumers and their disposable income."

Consequently, consumers were buying fewer items, purchasing more items on promotion, visiting cheaper places and avoiding premium products in a bid to cut back on spending, he added.

When MCA asked respondents about their future spending patterns, the most frequent answer was that they were planning to cut back on their eating and drinking spend over the next 12 months.

MCA advocated more meal deals and emphasised the importance of loyalty schemes in attracting customers back to food-to go outlets.