This article is part of our Franchise & Fascia Groups Report 2015.
Little and often; anyone in grocery will tell you that's how Brits shop these days.
Indeed, the demise of the big weekly shop means we're visiting an average of three different grocery retailers a week, according to research by Him! Research & Consulting, which has coined the phrase 'Generation C' to describe this new breed of shopper.
Everyone is going after Generation C. With sales through larger stores falling, the supermarket giants are increasing their share of convenience retail. So how can symbol group players resist the march of the grocery multiples?
Some are diversifying – expanding their offerings to include a Post Office, concessions such as Greggs and Subway, and even freshly brewed coffee in the morning with a bacon sandwich. Others are revaluating ranges or making changes to the fixtures and store layout.
Brothers Alpesh Bimal Patel of Londis Ferme Park Road in north London – whose store was crowned Londis Store of the Year 2015 – say they have continually invested in their 2,800 sq ft store and during 2012 completed a full refit. This allowed them to extend their fresh offering and also reduce energy consumption by investing in fridges with doors, among other things. As well as core ranges, the Patels are well known in the local area for their ranges of organic, gluten-free, Fairtrade and health foods.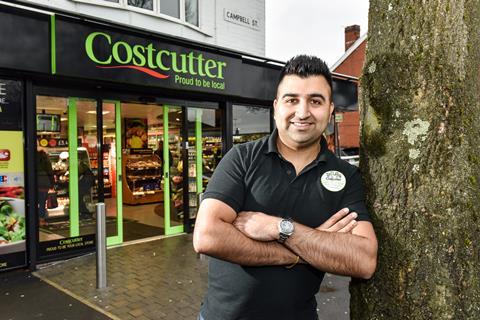 They're not the only ones who say investment is key to driving growth. Baz Jethwa, who runs a Costcutter in Bolton, has spent £425,000 on increasing the size of his store from 1,000 sq ft to 2,500 sq ft to pre-empt the arrival of the mults in his area. It may not have been a cheap move but Jethwa insists it was worth it – prior to the expansion his store turnover was around £20,000 a week, this has now doubled to £40,000.
"For what we have spent on the store, we never thought we would get this sort of increase in sales. It is beyond our wildest expectations. Because of this we are redeveloping our second store and will be adding a post office, hot food and a bigger range as well," says Jethwa.
As part of his refurbished store, Jethwa increased the amount of space dedicated to chilled and fresh products, something the symbols have found difficult to compete with the mults on in the past.
At present, his closest competition is Tesco and Lidl, which are about a mile away. Having a discounter so close means price is of the utmost importance to customers. "We are up against Lidl so our products have to maintain a reasonable price point," he adds.
But quality and uniqueness have a part to play as well, especially when it comes to own label, to help the symbols avoid being drawn into the price war. "We do stock the big brands but we have an own label range as well with a good price point. The feedback from customers on this has been positive so if they like a product and can't get it anywhere else it gives them no choice but to shop with you," Jethwa explains.
Nisa, meanwhile, is trying to draw shoppers in having converted more than 50 stores to its new Store of the Future 2 format so far. The project saw Nisa identify five key format areas – neighbourhood, high street, small store, forecourt and supermarket – following analysis of existing store formats and shopper missions.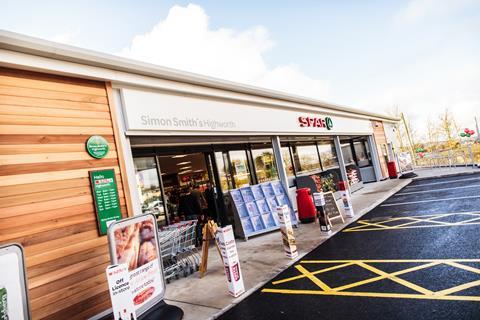 For Spar, understanding this fundamental question - why shoppers have passed through a store's doors - is crucial. "We know that convenient location, good value for money, low prices, good range of products and good quality fresh produce are the five most important factors shoppers consider when choosing to do their top-up grocery shopping. These are the biggest opportunities for convenience retailers in 2015," says a spokeswoman for Spar.
Spar is also putting heavy emphasis on its Daily Deli foodservice concept, which could soon roll out to stores across the UK, following a trial in Belfast. The range, available all day, includes fresh salad products, sandwiches and accompaniments with six options available – from an entry level offer to a complete Daily Deli served-counter selling hot meals – to suit its retailers differing needs.
"Foodservice is an area of increased focus within the convenience channel, as the two sectors continue to merge. This year we are adapting to make the most of the trend for 'foodvenience'," says Debbie Robinson, Spar UK MD. "These are exciting times for SPAR convenience stores, as we create more modern and relevant stores for shoppers that tie in with the increasing focus on shopper missions."