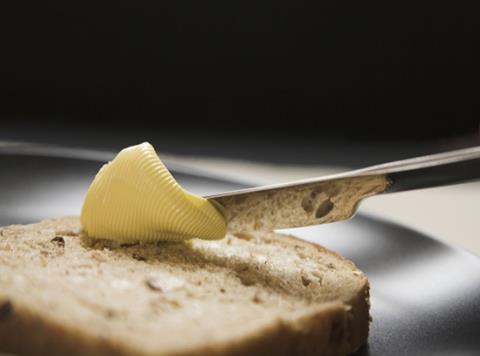 Bread consumption has sunk to a new low. Now fewer than half of Brits tuck into a slice or more on a daily basis, according to our exclusive consumer research.
If that wasn't enough to make bakers (and bread brands) across the country recoil, looking at the latest sales figures will: a staggering £95.3m has been wiped off wrapped bread's value [Kantar 52 w/e 14 August 2016] as Brits ditch sliced white in search of something else.
Young Brits (aged 16-24) in particular are shunning the carbs. Just over a third admit to eating bread every day, compared with 54% of those aged 55 and over, while 63% of 16 to 24-year-olds admit to swapping the bread for something else. Of those who swapped, three quarters moved to wraps but nearly one in five replaced it with low-carb options such as lettuce and meat.
Therein lies the opportunity. While it would be easy for bread brands to resign themselves to a life of declining sales figures, many aren't. From hiring Muppets to flog crumpets to enhancing bread with vitamin D and extending ranges with sandwich alternatives, manufacturers aren't taking this assault lying down. As consumption habits change, they're trying to keep up with the times. But, in some cases, with limited success.
Meanwhile in the US Dave's Killer Bread is making a killing – this organic bread is causing a stir with its guitar-touting logo and unapologetic attitude. There's a lot UK brands could learn from Dave.
But the decline of bread can't be placed solely at manufacturers' feet. The bread aisles are pretty uninspiring – rows upon rows of brown crates and grey shelves do little to inspire shoppers.
We teamed up with creative agency Sherlock Studios to breathe some life back into the stale aisles as part of our '10 things you need to know about bread & baked goods' digital feature, live now at thegrocer.co.uk.
What they came up with was pretty radical. Sure, the hero features aren't suitable for all stores and as MD Tony Lock says they're a bit "Whole Foods", but maybe that's what's needed. The smell of baked bread is one of the most heavenly things on earth – it invokes memories, and generates an undeniably warm, fuzzy feeling.
Sherlock's concepts offer these factors to the consumer in bucketloads, engaging them with the process of bread making and, most importantly, drawing shoppers to the area. Whether an in-store mill or bakery school is the future remains to be seen, but one thing is for sure: the industry needs to bake up some inspiration ­- and quickly.