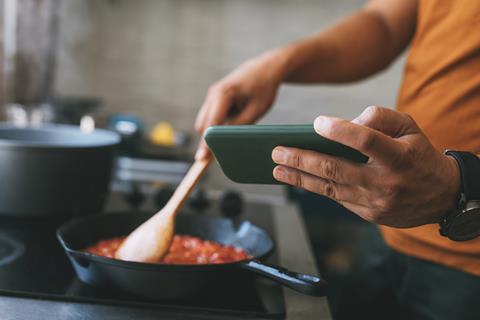 Are we beginning to see a light at the end of the tunnel in the Covid crisis? Who knows? Whatever happens, there is a sense that companies have now digested the shock and are starting to focus their time and energy on planning further ahead, for the medium and long term. That means understanding the changes in the way Britain will eat, shop and think, and responding accordingly.
So what will be the most important changes and how can companies respond?
First, channel shifts. Online will grow and convenience stores may benefit symbiotically, creating a challenge for bigger supermarkets. So what? Online can be good for brands, as it is easier to achieve long-term loyalty. As shoppers visit new sites, winning early is crucial – that means getting on to the favourites list. Online marketing expertise is also key. You're competing in a very different world to stores, particularly in the case of Amazon.
Convenience stores are also unique. They are often approached on foot – meaning pack size is important – and often by hungry shoppers who have "a meal for tonight" in mind. Price is important as Aldi and Lidl enter the sector. For large stores, the question is: what to do with all the space? Pulling in shoppers requires theatre and interest, but the challenge is cost. I can imagine retailers will continue to sub-let space to third parties.
The second big change will be the quiet revolution in the way people plan their meals. Consumers would like better, more interesting meals, but they lack the confidence and know-how. Now, as shoppers pick up their knowledge and ideas in the digital space, the food industry is well off the pace. We see the likes of Joe Wicks and Mob Kitchen filling the gap. Their short videos show consumers how to cook something different far more effectively than a written recipe or leaflet. And they give them confidence that "you can actually do this". As our industry wakes up to the potential of video to help with ideas, we will see much more culinary adventure.
Third, sustainability. There is an unstoppable momentum in society and the industry. Look at retailer commitment to sustainability even through the Covid year. For example, see Tesco's recent commitment to grow sales of meat alternatives by 300% between 2018 and 2025. Within any single year, companies can avoid facing into the big picture. But in the long term, carbon, food waste and energy use will become more and more inhibitive if they are not tackled.
So, channel shifts, food adventure and sustainability. It is time now for companies to get their heads around them and plan their response.