While supermarkets are scrapping their food counters, old-fashioned food markets are enjoying a renaissance. And it's not just about the 'experience'
Take a walk through the bustling passageways of Borough Market and you're greeted with colourful baskets full of fresh fruit & veg, deep red beef steaks intricately cut and lined up at the Ginger Pig butchers, as well as a vast array of cheeses, chutneys and jams.

The famous London market hosts no fewer than 100 different food and drink traders at any one time, and attracts around 15 million visitors each year.

But its success is by no means a one-off. Borough is one of 300 street, covered and indoor markets currently open for business in the capital, up from 162 in the past decade, an upward trajectory that led mayor Sadiq Khan to gather together market operators and developers from across the globe at a conference dedicated to public markets earlier this month. Markets have become a "vital part" of London's economy, he said, as they contribute around £250m a year to the economy and employ about 13,000 people across the capital.

"It's an exciting time for markets," he added. "As well as providing employment opportunities and livelihoods for traders, many are evolving as dynamic, entertaining places at the heart of their local communities - making the most of regeneration opportunities and strengthening the economic health and social fabric of our city."

It isn't a trend confined to the London bubble either. There are an abundance of new markets emerging all across the UK, some selling locally grown produce, others acting as testing grounds for the next big thing in fmcg and a growing number serving up some of the best street food in the country.

So what's behind the popularity of food and drink markets? Just how well are they doing? And are they a threat to the supermarkets?


'Banter, interaction & a love of good food'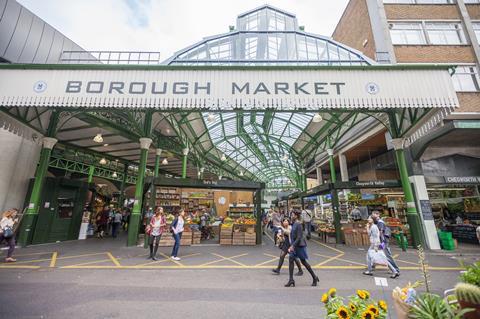 Markets have been around in the UK for centuries. Borough, for one, has reportedly existed in one form or other for 1,000 years. But in recent years they have experienced a renaissance. Traders across UK markets enjoyed a collective turnover of £3.1bn in the financial year 2017-18 - and has risen £200m on average each year since 2012, according to trade body Mission for Markets.

Andrea Rasca, founder and chief executive of Italian food hall operator Mercato Metropolitano, believes much of this success is down to the increased importance local government is placing on food markets as a way to revive tired high streets and create destinations to bring the community back together. Of the £50m invested by market operators in 2017-18 to improve markets, £37m came from seven local authorities investing in their traditional retail markets: Barnsley, Doncaster, Leicester, Preston, Scarborough, Tameside and Warrington.

All of these markets offer "banter, interaction, love of good food," says Darren Henaghan, managing director of Borough Market.

And "they have become more important now because the model of retail is moving," he suggests. "The supermarkets have been very successful over the past 30 years - based on cost, convenience and quality - but markets offer something different."

Namely atmosphere, personality and accessibility.
The original 'experiential' retail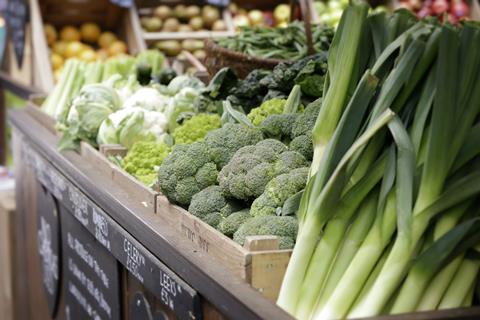 This "experiential" point is important, believes Henaghan, as many people come to markets for a day out, to browse, sample, socialise and engage with suppliers directly.

"The informal approach of food markets to dining brings people together, allowing them to bond over food without barriers that exist in other situations," says Rasca. "This is so easily scaled into hubs where neighbours can meet, communicate and engage in their community, especially if the market in question keeps its doors open to all and puts back into the community it is part of."

That's in stark contrast to the supermarkets. Though some of the multiples have made moves to emulate this experiential approach - Morrisons with its Market Street concept, Waitrose with nude produce in its new Unpacked pilot and Sainsbury's with its Selly Oak food court concept - where stalls offer a range of different cuisines to taste in a central courtyard market - others have scaled in-store theatre right back. Only in January, Tesco cut in-store counters from 90 stores.

Another reason markets are increasingly successful, is that barriers to entry for innovation are low. "You can trade, even at Borough Market, for £30 a day and you need very little infrastructure," says Henaghan. In this way, markets foster inclusion.

"People often start off in markets and then move on elsewhere," he adds. In that way markets act as a highly effective incubator scheme. The Ginger Pig, for example, started out as one butcher's shop in Borough and now has eight or nine across London. "The impact of bringing new, innovative products to market and giving them a showcase can't be overstated."


Beyond the London bubble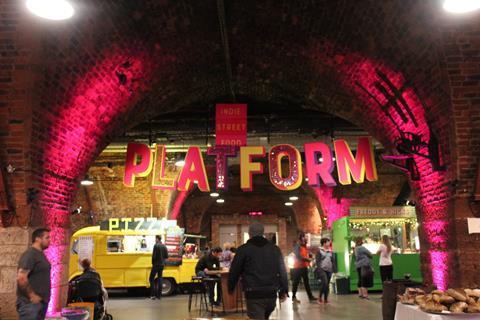 Appetite for that low-cost testing ground for brands, both fmcg and restaurants, extends way beyond the M25 too. With 1,173 markets operating in the UK "across the country, that kind of entrepreneurial spirit is exactly the same," says Henaghan. "People want to come and test their new products in a market to see if it works, then maybe go on to broad-scale production."
One market having huge success at the moment is Altrincham in Greater Manchester. The market had a makeover in 2014, turning it into a vibrant food market central to the high street and it now enjoys around £5m of sales a year. Another market success story is Platform in Glasgow, a converted nightclub dubbed "Scotland's answer to Borough Market".

As well as a more affordable entry point, food markets also offer agility. Not least as they're often temporary physical structures. "When trends change, when new things come along, they can adapt quickly because there's very little infrastructure," says Henaghan.
At a glance: four food market launches in London and beyond
Mercato Mayfair, London: This Italian food hall operator opened its first London market in Elephant & Castle in 2016 and attracts up to 60,000 people a week. A second market will open in Mayfair later this summer and a third in Ilford in October.
KERB Camden Market, London: This market launched in Camden in 2016 as a permanent fixture with 34 traders. It attracted 1.5 million people in its first year and is due to undergo a revamp in October to modernise its stalls and add five new traders.
Harbour Nights, Bristol: A small summer street food market which launched last year and runs every Friday from April to September on Bristol's Arnolfini quay "showcasing Bristol's brightest culinary entrepreneurs".
Platform, Glasgow: Launched in 2018, Platform at Argyle Street Arches is a former nightclub converted into a foodies' market. It is open every Friday, Saturday and Sunday and attracts circa 3,000 visitors a weekend.
"That's probably why we're successful, but also probably why you're seeing a lot of the street food in London coming up and being incredibly successful too, because you've got chefs who are very talented and want to do something but can't afford the outlay of fitting out a bricks-and-mortar property. With us they can buy a few bits of kit, and start up under an umbrella for very little money. It means that they can get their product to market really quickly."

Environmental appeal
Many contemporary markets also make much of their lower environmental impact. Altrincham market's co-owner Jenny Thompson points out that buying local "means food spends less time in transit, arriving at a customer's table fresher, tastier and more nutritious, not to mention being better for the environment".

"You can also buy as much or as little as you need, cutting down waste. And it's not wrapped in reams of plastic and unnecessary packaging, either.

"Many customers return their egg cartons to be refilled week after week, and our on-site baker told me that one of his customers is still using the same paper bag he gave her two years on."
"Buying local means your food spends less time 'in transit' so it arrives at your table fresher, tastier and more nutritious"
At the same time "markets have an incredible potential to be spaces that support and empower the socio-economic growth of local communities, focused on people, prosperity and partnerships," says Rasca.

"Markets are also spaces of invaluable opportunity. For small businesses and aspiring chefs, they offer not only a cheaper space with guaranteed footfall but a community of mentors and peers to help develop a successful business. They are also increasingly becoming major contributors to the British economy. The majority of this is generated by small businesses that are independently owned and paying living wages. It's a win-win for consumers and businesses."
Competing with the supermarkets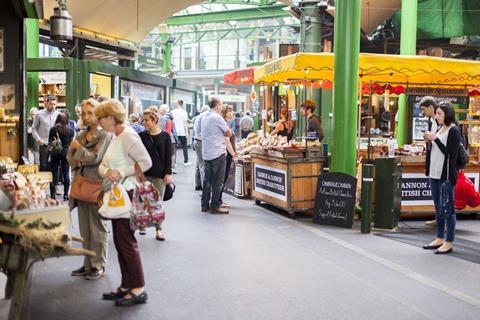 This resurgence in the popularity of markets is, of course, of little threat to the supermarkets - while sales are sizeable, the £5.4m a year made by Borough Market, for example, pales in comparison with the billions made by the big four supermarkets.

Nor are markets aiming to act as credible rivals. "We get 15.5 million visitors a year in a site of about 25,000 sq ft - it is absolutely brimming," says Henaghan. "We cannot cater for the demand we have for people to shop in the Borough Market way.

"What people come to Borough for is something unusual that they wouldn't necessarily find in a supermarket, like sea bass and beetroot-infused gravlax. They want to be surprised by what they buy.

"It's a different niche than for supermarkets, which are catering more for established brands and consumer needs, whereas we're trying something new and unusual, and driving the agenda forward."
"There is much to gain from collaboration"
But is there room for more collaboration between the two? After all, according to a report by the London Markets Board, in many cities markets can generate footfall increases of around 25% and increase retail sales of around £752m a year to surrounding shops.

"There is much to gain from collaboration," says Rasca. "It is pertinent that supermarkets and street markets work together and learn from each other to address wider issues in society.

"From reducing food waste and supporting local communities to generating more awareness and consciousness about what the consumer is eating, supermarkets have a lot to learn from sustainable markets that are offering solutions to these problems."

Synonymous with local provenance, low environmental impact and high-quality food, markets are, in many ways, built for the contemporary consumer. Their recent resurgence, then, is hardly surprising, nor likely to abate. And though supermarket customers aren't doing too many big shops in their local market, there are undoubtedly lessons and opportunities bricks and mortar players can find in this oldest of retail channels - revamped for the modern age.