Food to go is hotting up. Sales are set to rise by a third to £23.5bn by 2022, a new IGD report forecasts, as consumers buy into new healthy options, sushi bars and barista blends. So how will different sectors capitalise on the rise of food to go? And who is set to see the most growth?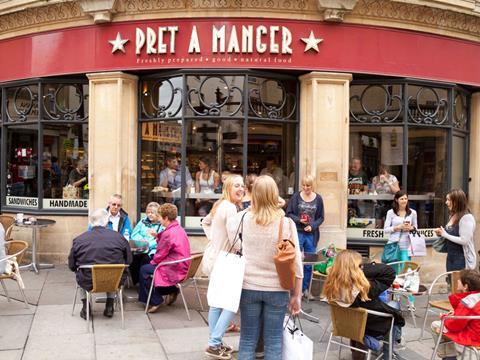 Specialists
Food-to-go specialists will be the main winner over the next five years, according to IGD, which predicts their sales will skyrocket from £5.1bn to £7.7bn. The growth will see the likes of Greggs, Subway, Pret, Eat and Leon overtake quick service restaurants as the dominant player in the market by 2022.

Part of their success will hinge on a successful diversification into healthier ranges. "It's completely necessary to appease the modern shopper," says Him insight account analyst Alice Dolling.

So far, efforts seem to be working. IGD found three quarters (76%) of shoppers are satisfied with the healthy options on offer. And in its latest results, Greggs said its new balanced options had helped it deliver a 7.3% rise in revenues to £453m in the 26 weeks to 1 July.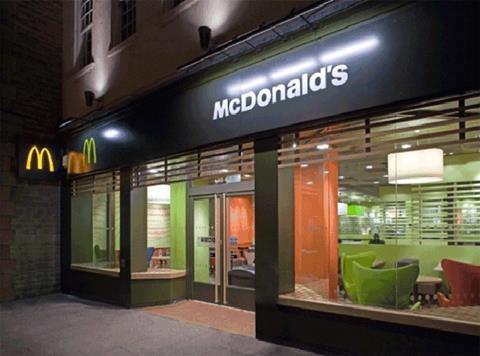 Quick service restaurants
The likes of McDonald's may be growing at a slower rate - they are forecast to make an extra £900m to hit £6.3bn over the next five years - but they should not be underestimated. QSR chains are updating their menus and modernising in-store technology to appeal to younger customers.
For example, McDonald's recently installed self-service kiosks in selected UK stores and partnered with Ubereats for deliveries. With 83% of food-to-go shoppers left satisfied with current fast food options and more players emerging in this area, it looks like fast food will remain a powerful force.
"Even though food-to-go specialists might eclipse them, they'll still be an important player in the food-to-go industry, definitely," says Dolling.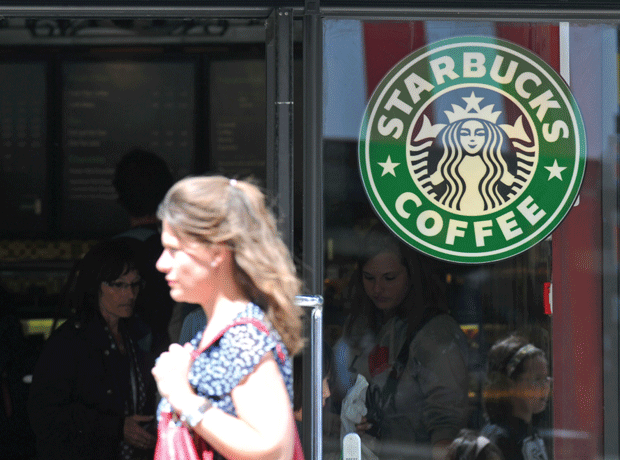 Coffee specialists
Coffee chains are set to be the second-fastest growing category over the next five years, as sales soar from £2.9bn to £4.2bn. And breakfast looks to be a strong area of growth. Hot drinks still represent half (49%) of customer purchases, but hot food (20%) and fruit (24%) are becoming more significant.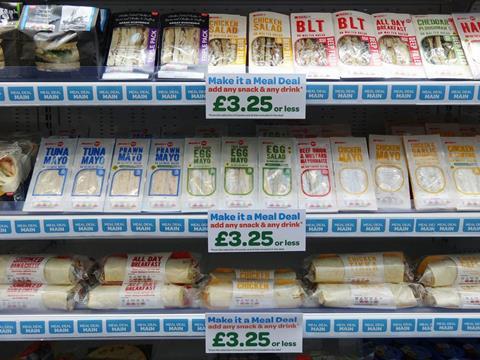 Convenience and forecourts
These retailers are increasingly partnering with well-known brands to provide a wider range of products, which will increase their worth from £2.7bn to £3.6bn by 2022. This strategy is helping to target younger demographics, with 18 to 25-year-olds twice as likely to make on-the-go purchases in these stores than their older counterparts.

IGD senior insight manager Gavin Rothwell highlights the work of retailers such as Musgrave, which utilises its Centra convenience format to meet multiple food-to-go missions within their stores, from barista coffees to burrito bars. Dolling points to the Irish market for a glimpse into the future. "It's a really advanced convenience store market. All the stores that we saw had multiple food-to-go stations. That's definitely the way I see the market going."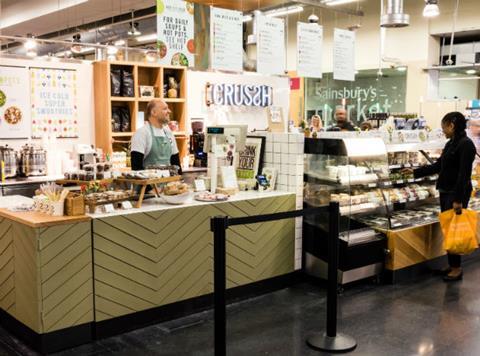 Super and hypermarkets
The big four have quickly wised up to the growth in the food-to-go sector - responding with an improvement in their own-label ranges and branded in-store concessions. The sushi option is the most popular - M&S has partnered with Wasabi, and both Sainsbury's and Waitrose are aggressively expanding their sushi counters - but there are plenty of other examples, such as the Crussh 'fit food' concession in Sainsbury's Pimlico.

Their efforts are set to boost sales from £1.3bn to £1.7bn in the next five years.

TCC Global analyst Bryan Roberts says supermarkets should now look to compete with Pret as much as each other. Rothwell adds: "We know shoppers are shopping more frequently. Basket sizes are smaller and more food to go is a very natural part of that."
The next five years in food to go