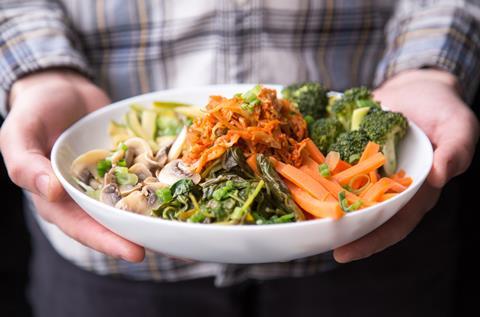 Having stuffed their faces with Christmas turkey and pigs in blankets, thousands of Brits will embrace a plant-based diet next month to celebrate Veganuary.

Now in its seventh year, with over a quarter of a million people signing up in 2019, Veganuary has been an undoubted success. Not only has it built significant awareness, it has inspired UK supermarkets to launch an explosion of new vegan products - many of which have found permanent listings. Anyone interested in pursuing a vegan diet must find it a less daunting prospect now. But we believe Veganuary may not have a role to play in the future. Why?

The prime motivation for choosing to become vegan has long been a moral choice. However, there are clear signs that the audience for plant-based foods is widening.

Within meat-free, the past few years has seen huge technical innovation in the race to produce vegan burgers that replicate the full experience of their meat-based rivals. Brands like Beyond and Impossible have received media attention and investment, and, in many cases, vegan food now has the appearance, taste, aroma and texture of meat.
There is another powerful dynamic - the contention that plant-based foods are better for us than the meat and dairy products we have assumed are necessary to provide our daily protein and to deliver muscle strength.

This is based upon the argument that, as all the protein within meat is derived from the plants the animals eat, why not just 'cut out the middle-man'?

For many people, this is likely to be a more convincing driver than the old moral argument.

Even more importantly, it moves this from a diet that has been about exclusion (of meat and dairy) to one about inclusion (of more plant-based foods).

With vegan products and brands rapidly losing the stigma they once had, opting for plant-based foods is becoming part of the new normal.

So while there probably will be a Veganuary in 2021, give it a few more years and the need to dedicate a month to consuming vegan food as a challenge may well have disappeared.