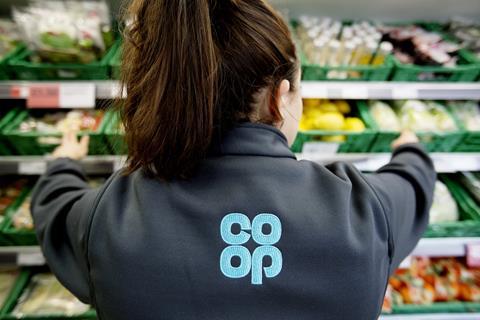 A new Co-op-funded report has made a series of recommendations to tackle "epidemic" levels of assault and verbal abuse against shop workers.

The report, by criminologist Dr Emmeline Taylor, from City, University of London, says such crimes have hit a five-year high.

Shop staff are suffering post-traumatic stress disorder and long-lasting anxiety, according to the report. Some feel forced to change their shift pattern, their place of work or even quit their job, the "review of evidence and policy" shows.

Jo Whitfield, retail chief executive of Co-op, writes in the foreword that the society saw more than 5,200 incidents in the first 90 days of this year alone.

Some 650 involved violence and one in every four of those incidents involved a weapon.

"I know that other shop workers in other retail businesses face the same level of violence and abuse," said Whitfield. "The physical injury and the emotional trauma can stay with them for years."

The report says the true scale of retail crime remains unknown because of severe under-reporting to police. Consequently, it is often overlooked in police strategic plans.

The latest statistics available from the Home Office's Commercial Victimisation Survey show that assaults and threats against the wholesale and retail sector increased almost threefold form 524 incidents per one thousand premises in 2015 to 1,433 a year later.

Estimates from the Association of Convenience Stores' 2018 Crime Report show that assaults and threats towards retail and wholesale staff are at their highest level since 2012, with nearly 40% of violent incidents resulting in injury.
Dr Taylor recommends:

• A review of the Anti-Social Behaviour, Crime and Policing Act 2014, with a view to determining the direct impact it has had on rates of shop theft, reporting levels, police response, use of court time and conviction rates

• Introducing new legislation that would impose higher penalties for attacks where shop workers are enforcing the law on age-restricted sales

• Moving the onus of age-restricted sales onto customers to prove their age instead of shop workers having to enforce the legislation, underscored by a public awareness campaign

• Measuring hate-motivated offences in shops and providing adequate support for those targeted

• Dealing with the root causes with better mental health provision and drug treatment programmes

• Launching an Assaults on Retail Works (Offences) Bill that would make certain offences "aggravated" when perpetrated against retail workers in the course of their employment

• Drug testing on arrest for shop theft and violence against shop workers so that early opportunities are identified to refer offenders into compulsory treatment.
Dr Taylor said her recommendations would begin to reverse the "upsurge" in violence in shops if implemented.

"But tackling violence requires long-term meaningful investment in communities coupled with an effective criminal justice system that works to address the root causes of crime. Violence is preventable, not inevitable," she said.

Whitfield said: "I've worked in retail businesses for more than 20 years and I've never seen such high levels of violence and abuse… It is not part of the job to be verbally abused, threatened or attacked.

"We are determined to make sure it isn't, and in addition to industry-led initiatives, the sector needs government action to stem the tide of abuse against shop workers and address the underlying causes that are known to result in violence."