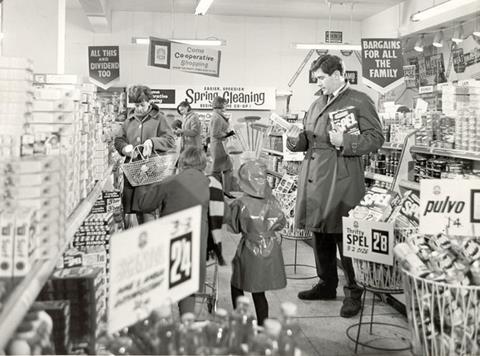 The Co-operative Group has published a retrospective on convenience retailing over the past 50 years. It's crammed full of facts and figures on how retailing and shopping habits have changed over the past five decades. We've pulled out the most eye-catching stats for you.
We're spending a smaller proportion of our income on food: In 1965, Brits spent on average 23% of their income on food compared with just 11% today
The shopping 'gender gap' is closing: Back in the 60s, 76% of grocery shoppers were women and just 24% were men. Today, the split is 61% women and 39% men.
The everyday shop is on the way out: One in three women in 1965 shopped every day for groceries; in 2015 only 3% of people shop every day.
Shops are getting faster: In 2015 the average shopper spends 5.6 minutes in the store while in the 1960s this was 13 minutes.
C-stores have stayed roughly the same size: In 1965, The Co-op's average store was 3,000 sq ft – the same size it is today.
We remain on our feet: 68% of shoppers in 1965 walked to their convenience stores, and in 2015 walking remains the key form of transport for c-store shoppers, with 61% getting to shops on foot.
Milk is still number one: The average basket has changed hugely over the past five decades, but one thing has stayed the same – today's number-one convenience item is milk, just as it was back in 1965.
And Friday remains the key shopping day: it was the busiest day for convenience shopping back in 1965 and it remains so today