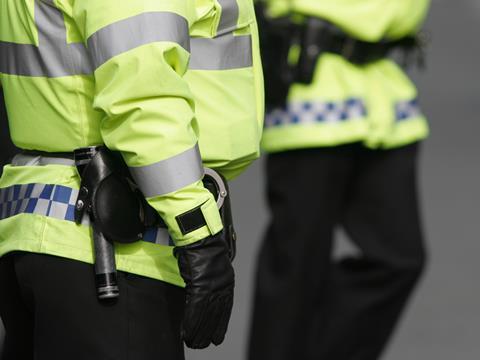 People who abuse, threaten and assault shopworkers could face tougher sanctions if lobbying by the convenience store sector and other interested parties succeeds.

David Hanson MP tabled an amendment to the Offensive Weapons Bill last week proposing tougher sanctions for attacks on shopworkers who are "intentionally obstructed" in exercising their duties.

The Association of Convenience Stores (ACS) said it wanted "duties" to include those performed for all age-restricted products, including alcohol and tobacco as well as weapons.

Home Office minister Victoria Atkins has now agreed to meet with the ACS and others to discuss violence against retailers and shopworkers.

Hanson, in light of this, agreed to withdraw his amendment "on the understanding that an amendment to the Bill can be brought to the House of Lords".

The Bill brings in new offences for those trying to buy blade weapons or acids who are underage, and also puts in place new responsibilities for shopworkers to police the law.

"Shop staff are upholding the law on our behalf, and they deserve protection," said Hanson.

The ACS had identified violence to staff as the most significant risk in the sector, he added.
The ACS Crime Report 2018 estimated there were more than 13,000 incidents of violence committed against retailers and staff over the past year.

More than a third of these resulted in injury. Enforcing age restrictions was one of the main flash points for violence and abuse, it said.

"Convenience store colleagues are on the front line enforcing the law on age-restricted products, and should not feel threatened for doing their job. We are pleased the issue has been debated in parliament and that the minister has committed to meet to discuss this issue further," said ACS chief executive James Lowman.

"The government relies on retailers and store colleagues to uphold the law, so we want back-up from police and the criminal justice system to send a clear message that violence and verbal abuse is not acceptable and will be acted on."

The amendment also has the support of shopworkers union Usdaw, the Co-op, the British Retail Consortium, the Police & Crime Commissioner for Nottinghamshire Police and the National Federation of Retail Newsagents.

Usdaw general secretary Paddy Lillis said: "We are pleased that the Home Office has agreed to sit down with us and the retailers to explore legal protections for shopworkers that are assaulted, threatened and abused for simply doing their job.

"We need a better balance in the law. The existing offence of common assault is not enough, because it is rarely used and difficult to prove in cases of verbal abuse and threats. A specific offence of obstructing a retail worker who is enforcing the law, which is easily understood by employers, staff, police, judiciary, shoppers and most of all violent criminals is absolutely necessary."