Address: Firgrove Hill, Farnham, GU9 8LQ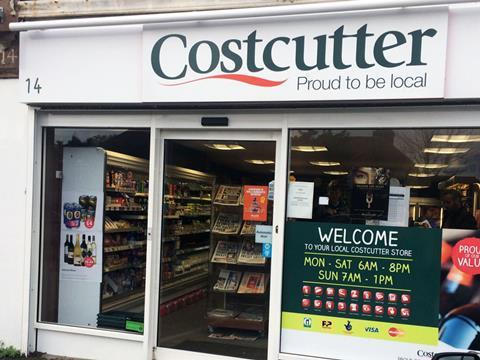 Outside parking spaces earned this small Costcutter store an early thumbs-up as finding a spot on the busy Firgrove Hill leading up from Farnham Station would otherwise have been a nightmare.
The symbol

The Costcutter mission is to "help independent retailers thrive, giving them the support they need to grow their businesses by meeting the changing needs of their local shoppers."
After "the most in-depth study of shoppers in its 30-year history" in 2016, Costcutter created the Shopper Transformation Programme, bringing together "new brand and store design, shopper insights and sales-driving range initiatives." Following this work, all its retailers have detailed shopper profile information, says the company, enabling them to better understand their neighbourhood.
This is supported by a range of 9,000-plus lines, 300 of which are delivered direct to store. In 2017, Costcutter says it will also roll out a new food to go offer "giving retailers a framework around which they can create a fully tailored offer, both in size and product mix, to meet the needs of their local shoppers and take advantage of this growing opportunity".
Inside, the store was neat and tidy, and packed plenty of products into a small space. Unfortunately though, this came at the expense of an easily navigable layout, with aisles far too narrow, particularly for customers carrying a basket.
A seriously limited chilled section also let it down. There was very little choice of evening meals except a lonely twin-pack Texas James Chicken Burger ready for the microwave, which turned out to be a high fat, low satisfaction meal. The store did offer a far broader selection of frozen meals, however, available towards the back of the store, as pointed out by the friendly cashier.
Despite this cheap dinner, the shop turned out to be one of the priciest among the fascias thanks to a costly tub of Ben & Jerry's and 500g pack of spaghetti almost twice the price of some rivals thanks to the lack of an own label option.
Hard up customers could make use of an in-store cash machine or try their luck with a National Lottery ticket.
---
FOOD TO GO OFFER 2/5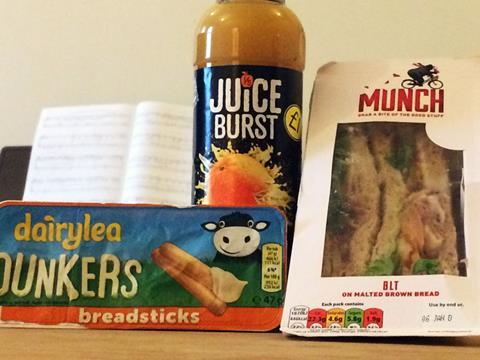 Though Costcutter proudly introduced a new pre-packed range of own-label wraps, sandwiches and soft drinks back in August 2015, this Surrey store opted for a small selection of Cranswick Foods' Munch sandwiches in its small food to go offer instead. From a choice of three or four options left we opted for a classic BLT (£2.99). A lack of lunch extras left a simple pack of Dairylea Dunkers (69p) one of the only alternatives to crisps or chocolate, but there was a decent range of soft drinks. We picked Burst Apple juice (£1).
Fascia Face-off Part 1: Putting fascias to the test
1

2

3

4

Currently reading

Costcutter, Farnham

5

6

7

8

9

10

11

12