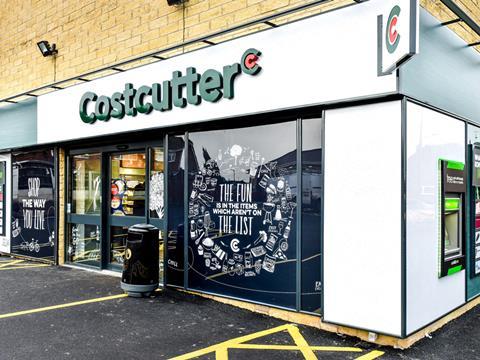 Costcutter is set to introduce almost 2,000 Co-op own-label products across its stores as the supply deal takes effect.
Costcutter said the Co-op own-label range would be quadruple the size of its former own brand Independent and provide "a real growth opportunity", particularly across its fresh ranges.
The retail group announced at the end of last month that the Independent range was being phased out to make way for Co-op's own-label products. The Co-op supply deal kicks off in April and the own label will be made available to retailers via a phased roll-out after that.
CEO Darcy Willson-Rymer admitted that Costcutter had fallen short on supply in the past, but added that this would no longer be an issue after the Co-op became its exclusive wholesaler.
"We didn't ever get to the right availability levels that our retailers deserve and we've been open and transparent about that," he said.
"What's really important, though, is we recognised that, we made a decision about how we were going to fix it. What this allows us to do is fix that but then bring together all the other things retailers would be hesitant to do without the right supply chain in place."
He added that there was already progress being made in tackling availability issues. Wholesalers including Musgrave, Bestway, the Co-op and Nisa had all performed well in short-term supply deals following the collapse of P&H, he said.
"Generally speaking, our availability is on the rise. Those that are in the Nisa system are doing particularly well, and our confidence about having the right availability when we've fully transitioned is very high. We think that's going to disappear off the agenda."
Until the supply deal takes effect in April, Costcutter is streamlining operations from 11 different wholesalers across the country to just Nisa in an interim supply deal for the next couple of months.
Costcutter also announced that it was testing out the Co-op franchise at a company-owned store in Guiseley. It would announce further franchise plans once the supply transition had been completed.
The two companies will run over 6,000 convenience stores with a combined buying power of £7.7bn.
Costcutter and the Co-op first announced the supply deal back in November, the day after P&H collapsed.
Meanwhile Costcutter owner Bibby Line Group has announced that Sir Michael Bibby is stepping down as managing director by the end of the year.