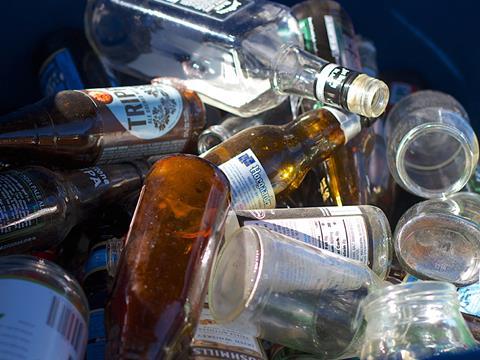 The introduction of a deposit return scheme in England would cause significant queues and place "extra burdens" on c-stores, according to the chief executive of the Association of Convenience Stores.

James Lowman said the government should work with local councils to "maximise kerbside recycling" instead.

He made the claims at a Labour Conference fringe event on Monday hosted by the British Soft Drinks Association and the New Statesman.

It comes weeks after MPs relaunched an inquiry into the environmental damage caused by disposable drinks packaging.

Speaking on panel alongside Environment Audit Committee Labour chair Mary Creagh MP, who is leading the inquiry, Lowman said: "Convenience stores do not have the space in store to install expensive reverse vending machines, and for those who would have to collect the bottles manually, this would cause significant queues and potential flashpoints in store."

The BSDA said it is open to exploring whether a "properly considered" deposit return scheme could be a part of an "overall solution".

"The ambition is for all our packaging in the UK to be 100% recyclable, that consumers recycle and that drinks containers do not end up as litter in our towns, countryside, rivers and oceans," said BSDA director general Gavin Partington.

"We believe that working together with governments, non-government organisations and other stakeholders, real progress can be achieved to make the UK the world leader in creating a truly circular economy."

The Scottish government announced earlier this month it was planning to introduce a deposit return scheme for bottles and cans, which has received backing from drinks giant Coca-Cola.

The initiative will see shoppers pay a deposit when buying cans or bottles, which would be refunded upon their return.

Countries such as Germany, Norway and Sweden already operate the scheme.

Lowman argued the UK has a "far more developed kerbside recycling infrastructure" than some European countries that have introduced the initiative.

"We believe the government should focus its efforts on working with local councils to maximise the effectiveness of kerbside recycling and not place extra burdens on retailers," he said.

Around 2.5 billion coffee cups are thrown away in the UK every year, and only 57% of all plastic bottles are recycled.