Today's independent c-stores are much diminished in number due to fierce competition from mults, discounters. Who's left? And how do they survive? 
Survival has always been about evolution. And increasingly fierce competition in the grocery retail sector, combined with disruptive new players, not to mention the impact of technology, legislation, taxation and Brexit's numerous impacts means convenience store retailers need to evolve or die.

And they are dying. The number of large, privately owned multiple convenience operators continues to dwindle. So who's left? How have they survived? And how are they evolving?

In the core convenience market, the largest player today is James Convenience Retail, but even for them it's "incredibly tough" out there, says MD Jonathan James. "We've got a lot of competition. It's quite evident people are shopping more at the discounters, but I've got to admit our biggest competitors would be the various Co-ops. They are getting good sites in prime positions and have a very good offer."
It hasn't helped that supply at its chain of Bargain Booze stores was severely affected by the collapse of Conviviality and its switch of ownership to Bestway. Crime is another huge issue with which James, a former police officer, is contending, including an alarming rise in knife crime. At the same time "a lot of core products c-stores sell are under fire", starting with tobacco but more recently spilling over into soft drinks, crisps and snacks and confectionery.
With the "help of suppliers we have reacted and changed our own ranges so they are more healthy. We focus on our customers' needs to stay ahead of the game, that is how we survive. As a business we are continually looking ahead. Everyone is looking at food to go. We certainly are."

It's a far cry from when James started out at the turn of the century. In 2000, a "basic chilled offer was a 'nice to have', perhaps a sandwich, a pint of milk, some yoghurt or butter. But a good chilled offer today involves a very different and more complex range. Shelf life and wastage is an issue, but we are expected to stock them, and if we don't, our competitor does."
"Convenience stores seem to be a destination now, whereas they used to be quite impulsive"
However, there are positives to the changes. "Convenience stores seem to be destination stores now, whereas they used to be quite impulsive," he says. "Convenience has moulded itself into being competitive, offering what the customer wants, when they want it. So of all the places in retail, the most future-proofed area to be in would be convenience."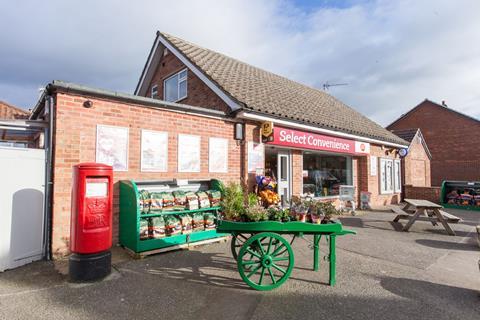 CK's Supermarket is another outfit "constantly striving to improve our business, to meet customer needs and keep pace with an ever-changing retail market". It was founded in 1988 by MD Christopher Kiley, and is still growing: it now has 26 stores, all based in South Wales, operating under the Nisa fascia. It's made a virtue of using Welsh suppliers, working with over 60 and spending £5.8m every year in the process. But it's also embraced new tech, with its own rewards-based smartphone app and a busy Facebook presence.

At number three One-O-One is the largest independent licensed c-store group in Scotland. From a single off-licence opened by George and Cynthia King in 1972, it now has 43 shops, as well as warehouses, has also developed a wholesale division, which delivers to pubs and restaurants, as well as G1 Group, the Glasgow nightclub chain owned by the Kings' son Stefan.

Lancashire-based Lawrence Hunt is even older. It was founded by Lawrence's parents Jack and Elizabeth in 1946 and the Spar chain is now run by son Kevin.

There is "always a threat, though it's ever-changing. Fifteen years ago it would have been Tesco Express, or the emergence of other symbol groups. At the moment the biggest threat is the Co-op - they are very active in developing new stores, and I have to say they are wonderful stores. And there are the discounters who can make the convenience sector look silly on price and value. So you've got to be aware of everything, like the news Ocado will be delivering M&S next year. There is all sorts going on."

To compete, Hunt has had to be "brutal". He says "reading The Grocer every week, not a week goes by when there isn't a company undergoing some sort of strategic review and we are no different. We want stores that will do about £40k turnover a week. We are disposing of several stores that don't meet those requirements because we want to be stronger as a group, rather than headline numbers, so if an Aldi or a Co-op comes along we have all the tools necessary, be it local suppliers, strong fresh sales or a car park so we can have a fair fight on commercial grounds."

Wages

Rising wages are also taking their toll on the bottom line across the sector, Hunt adds. "We just worked out the national living wage review is going to cost us £200k from April. So you have to have stores in your portfolio that can sustain that level of cost, and if you've got a store doing £20k a week it's not in a position to do that. We knew it was coming, but the NLW is a phenomenal cost coming straight off the bottom line. Margins are being squeezed across the board, yet the cost of retailing continues to rise. And consumers still expect milk and bread to be less than a pound."

Fortunately, there is a "willingness among consumers to shop locally, and more frequently, so we are in a great position. And we are diversifying - for instance the Post Office is growing year on year at a great rate because of the closures of the banks. It doesn't make a lot of money but it's becoming an increasingly big footfall driver."

Other plans include "our first in-store butchery with a local butcher, which adds another shopping mission to our store. If that's as successful as we think it's going to be we will do more stores with him. We will look at other concessions like florists, anything that can give a customer more reason to shop with us. The good thing about being independent is you can visit other retailers, see how they have developed a successful product and copy it. It's always been the same, you see an idea, understand the idea, then replicate it within your business. That is much harder to do when you've got 1,000 stores."
Jempson's, again supplied by Nisa, opened for business in Peasmarsh in 1935 on a mission to bring traditional home-made foods to the public. It's still doing so, teaming up with cookery doyenne Rosemary Shrager and MasterChef's John Torode to offer recipes and in-store cookery demonstrations. But it's not old-fashioned, with regularly updated Facebook, Twitter and Instagram pages.
Its original Peasmarsh store has just undergone a "year-long transformation" and is "concentrating on the Jempson's brand by expanding its work in bakery, chilled ready meals and more own-label products in specialist areas". It also plans to open more stores in 2019.
At number six, Warner's Budgens is a local supermarket "with a difference". Like CK's it is dedicated to local producers, stocking over 700 locally produced items as part of its range. It's also committed to sourcing seasonal fruit and vegetables from local growers and aims to source meat from butchers within a 10-mile radius of each store. It also has in-store concessions with Cook, Costa Coffee, Subway, Soho Coffee and three Post Offices.

Like its rivals, it hasn't stopped evolving. In January, Midcounties Co-operative purchased four of the Cotswolds-based Warner's Budgens food stores in a deal set to complete this summer. Guy Warner, who will retain freehold ownership of the four properties, said the deal was a "vote of confidence" in the success of the Warner's Budgens brand, which has just notched up its "two best years of sales" since its launch in 2006.

Tout's Budgens, at number seven, says as the "battlefield of grocery retailing becomes more and more competitive, we plan to thrive in what we know and do best: creating the future of neighbourhood forecourt retailing".

Founded by husband and wife team Philip and Lesley Tout in 2001, it's a model of evolution, growing steadily via refits, refurbs and extensions. Their son, Jonathan Tout, took over as managing directot in 2012 and further developed the stores, ensuring a popular food-to-go offer by teaming up with Subway.

J&J Wilson, at number eight, was founded in Scotland by John Wilson over 40 years ago, initially as a dairy. Since then it has evolved and is currently the UK's largest supermarket and gift shop franchise, operating 81 stores in holiday sites such as Butlin's. Supplied by Nisa, it has a strong "family business" culture running from the "head office to the shop floor".

Its franchising proposal means it takes on the "worry of staffing, stocking, merchandising and administration" while customers "reap the benefits of our many years of experience and expertise, as well as our national buying power".

Filco sprang up in the aftermath of the Second World War in the front room of a small house owned by Phillip and Eleanor Jones. It's now a third-generation family business, with director Matthew Hunt stepping up as father Ian has taken more of a back seat.

It's now a "diverse operation" which includes sites that trade under the Nisa fascia, but also a commercial portfolio of over 25 properties, with tenants including Greggs, the Co-op and Well Pharmacy.

Hunt says Filco owns "the majority of the sites we trade out of, only paying rent in one of our Filco stores. We also operate a warehousing facility which services our trading operations, which includes two HGVs."

Its diversity is a strength, but Hunt adds that South Wales "suffered considerably during the recession. Many major employers in the area have either consolidated their operations, moved out of the area or folded altogether, putting a strain on disposable income and encouraging the progress of Lidl and Aldi, which are looking to capitalise on this at every opportunity."
"Lidl and Aldi are looking to capitalise on a lack of disposable income at every opportunity"
However, Filco has enjoyed the "stability of an extremely strong balance sheet" bolstered by that strong property portfolio. And it has a strong focus on increasing loyalty among its customers, which has been a "significant factor in our success, developed through the highest level of customer service, high-quality butchery departments, and good value. Food to go and the lunchtime trade is also a significant opportunity for us."

It's also about to open a local Post Office in one of its stores while other plans include "updating and improving our technological ability with things such as an e-commerce website, state-of-the-art PoS systems, targeted promotions, electronic shelf edge labelling, media screens and social media presence".

Tradition

Finally, at number 10, Spar retailer Paul Stone says "sometimes I underestimate how much we have changed in the business in the last few years in order to survive. But retail is constantly changing, so if you're not changing you're going backwards. My business trades in a very competitive environment - we are in central Manchester and we have 38 good convenience stores within one square mile. It's an incredible amount of competition from every multiple you could imagine, and a number of good independents as well."

He's also "competing with Greggs and Starbucks and Subway and all those other [food to go] brands, particularly for lunchtime and breakfast business. Really, we don't see ourselves as grocer per se - we are more of a foodservice business because a vast proportion of what we sell is consumed either there and then, or in a couple of hours."

Though the "margins are better, you really have to get a handle on waste. We re-use a lot of products, we try to have a virtuous circle. For example, if tomatoes are on their last day of shelf life we use them in our salad prep."

One of the external factors making it tough is declining footfall. "There is a wider malaise on the high street and we feed off the other retail businesses, whether it's Primark or Next. So if footfall is declining for those businesses then it has a knock-on effect for us."

And there are rising costs to contend with. "You'll have heard this a million times, but business rates, living wage, electricity, heat and light, even waste collection is becoming much more expensive."
"Business rates, living wage, heat and light, even waste collection is becoming much more expensive"
To try and mitigate this he is "trialling self-checkouts, we have looked at reducing headcount, we reduced shift overlaps, we cut all the fat out. As the NLW goes up every year we have had to make more savings, but that gets harder over time. We are trying to use technology to become more productive - we've used electronic shelf edge labels, we have more shelf-ready packaging so products aren't handled as much. We are just trying to be as efficient as we possibly can be."

But as "tough" as it is out there, the famous independent spirit is "alive and well" adds Stone. And that spirit, combined with an inherent agility among independents that enables swift evolution, will see them survive and thrive, he believes. "I'm a great believer in being positive. Running any small business means you can change quickly. We are small, friendly, close to our customers and independent, which plays well with the modern consumer. And there are some great independent retailers out there that inspire me all the time."
10 smaller independent grocery retailers to watch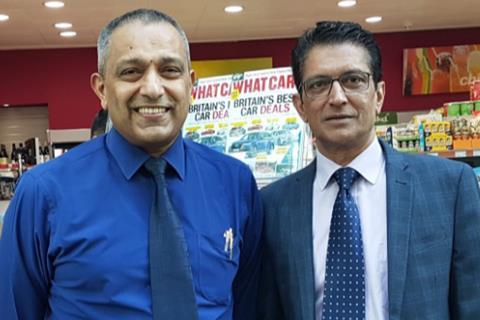 DJ Foodfare
Stores: Five
Sales: £17m
The five brothers who form the Chandegra family operate five stores, all in the Greater London area. Supplied by Londis the stores operate under three fascias: Barnes Express, Desi and Londis. As important as their location has been the niche they occupy. Stocking over 150 spices in the Desi store in Hounslow, with 50 varieties of flour, for example, has brought customers to the store from further afield. Shoplifting and narrowing margins remain a challenge.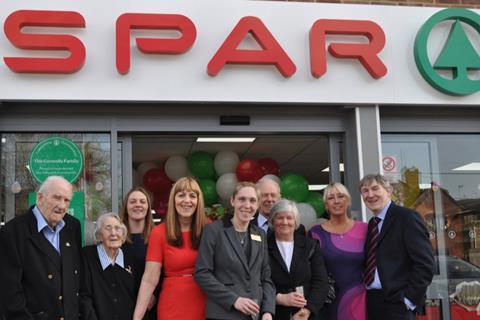 Connolly Spar
Stores: Three
Sales: £4m
Opened in 1961, Wiltshire-based Connolly Spar, which now has one store operating in Pewsey and two in Tidworth, has retained its family ethos. "Our success is largely based on good planning - financially forecasting, keeping up with trends, and managing our cash flow," says sales director Susan Connolly. Following a £1m refit to the Pennings Road store there are now plans to do a smaller refurb at the Beech Hill branch, with a Costa Express machine and extended fresh range.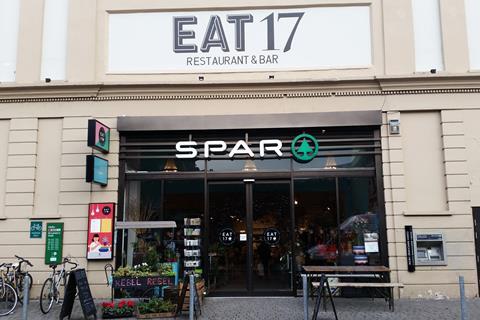 Eat 17
Stores: Four
Sales: £8m
Owners Chris O'Connor and James Brundle showcase up-and-coming products as well as local producers to help create a wow factor. It helps that wholesaler Blakemore, which has a 50% stake in the fast-growing Spar chain, offers lots of flexibility. "Continuous evolution" gives Eat 17 a competitive edge, with an in-house bakery and street food counter on the cards. After opening a fifth store in Hammersmith it's sold the Whitstable one but a new one in Leytonstone opens "soon".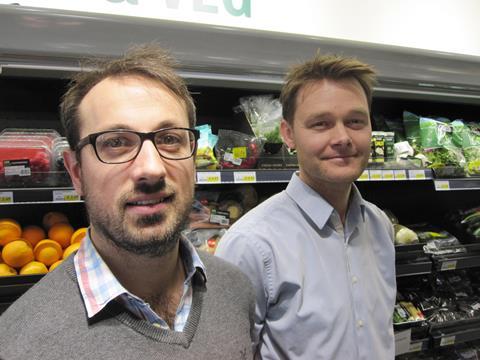 Fraser's
Stores: Five
Sales: £12.7m
Owned by brothers Hugh and Robert, this family-run chain - three in Oxfordshire, one in Berkshire, one in Wiltshire - "prides itself on customer care". The stores provide a loyalty platinum card giving various money-off deals, and communicate details of competitions via social media to bolster customer loyalty. After previously operating as Spar stores, the Brize Norton site was refurbished in January - the last shop in the estate to switch to the Budgens fascia.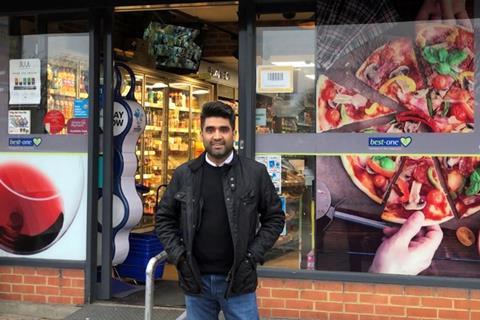 Global Food & Wine
Stores: Four
Sales: £3.5m
Availability is key to the success of Kay Patel's east London chain of four stores, he says. Rotating products both minimises waste and, as far as possible, ensures customers are not left disappointed due to lack of stock. Being at the mercy of landlords is the biggest single challenge facing the Best-one-branded stores, he adds. Negotiating end of term leases and rent increases have led to six ongoing legal cases. Retail crime is a big issue for its 30 employees too.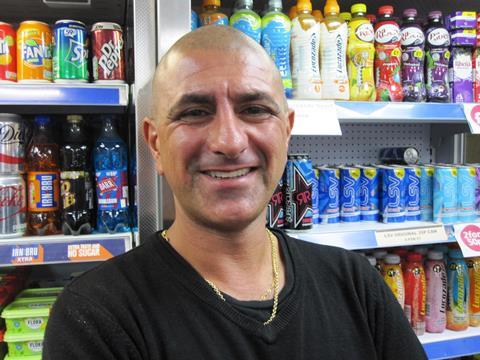 Bellevue Stores
Stores: Five
Sales: n/a
Owner Bay Bashir said he hadn't realised the positive impact changing wholesalers would have on his business. Making the decision to switch from Blakemore to Parfetts under the Go Local brand last year has improved profit margin at the business by 5% and "resulted in better business support" too. Attributing its success in Middlesbrough to "taking advantage of good opportunities," Bashir believes that looking after its 25-strong team of staff is paramount to its future.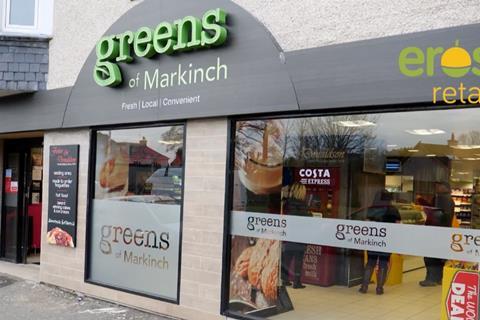 Eros Retail
Stores: Nine
Sales: £9m
The Independent Grocery Retail Chain of the Year at The Grocer Gold Awards in 2018, owner Harris Aslam credits his thriving chain in Scotland (nine stores under his own Greens fascia supplied by Nisa) to monitoring what customers want, what the market is doing and what is happening in store. He added a ninth store in 2018 with plans for two more by April after securing £945,000 from HSBC. The introduction of its own butcher in one store has seen meat sales increase by 244% in the past year.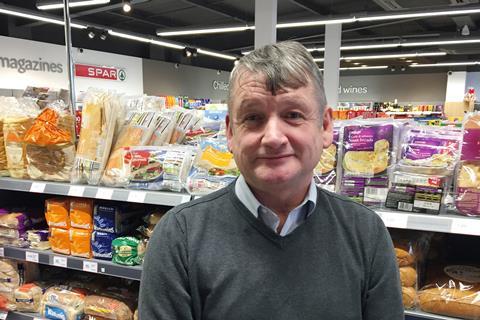 Cleary's Spar
Stores: Eight
Sales: £12m
Owned by three brothers, Mark, Ian and Michael, the Clearys opened their first store 37 years ago, and it's still open today but the chain, which operates under the Spar fascia, working with wholesaler James Hall, has expanded in and around Manchester. The eighth store opened in Walkden in June 2017, with a big emphasis on foodservice. It's also embracing technology, with self-serve tills, coffee-ordering texting service and widespread use of social media. The chain now has 140 staff.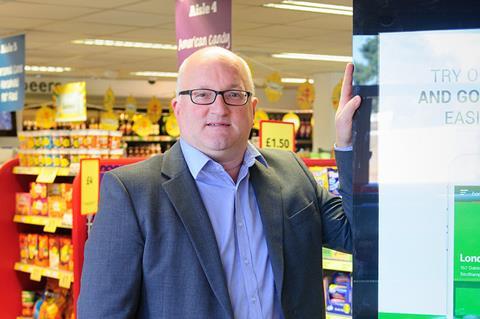 Bassett Retail
Stores: Five
Sales: n/a
"Empowering and trusting others", Steve Bassett has built a successful chain of five Londis stores in Dorset. He's looking to open "a much larger number across the south of England" and enjoys converting stores "that aren't trading or are trading in a different format". The Tesco-Booker acquisition has yet to bring tangible benefits, he explains and having its cash machine operators switching from free withdrawals to paid is proving challenging.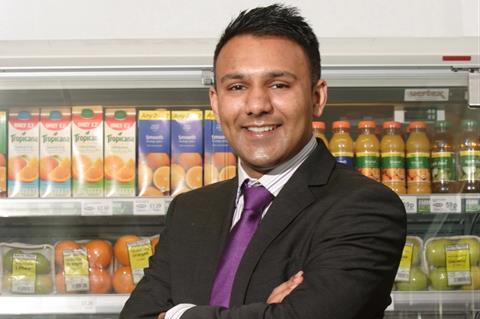 Scotfresh
Stores: Nine
Sales: n/a
Retaining its original store, which opened 35 years ago, this Scottish family-run business - owned by the Marwaha family - now has nine stores operating under its own fascia, supplied by Booker under the Premier symbol. Like a lot of independents it has diversified into the food-to-go market with the development and expansion of its OOR Kitchen concept. The family believe this is a crucial phase of growth and are continuing to scrutinise opportunities.
The top 10 convenience operators in the UK
Click for a pop-up table