All UK grocers face challenges, but stores in Scotland have unique burdens to bear. How are they coping?
It is well-known that many bricks and mortar retailers across the UK have been struggling, but perhaps none more than in Scotland. In fact, the market conditions faced by Scottish stores has seen the death of a record number in recent months.

In the first three months of 2019, the Scottish retail sector had its highest ever quarter for insolvencies, with 28 retailers bankrupted, according to accountancy firm French Duncan. This is already 40% of the entire figure for 2018, when 68 retailers entered insolvency.

The latest figures published by the British Retail Consortium on 15 May do suggest a slight resurgence in sales for Scottish retailers, especially in grocery, with total food retail sales having grown 8.6% year on year. However, a "large portion" of the rise was due to Easter and school holidays falling later this year.

Scotland's retail sector continues to grapple with numerous issues - many of them unique to the country. So what are some of these challenges? And how are grocers north of the border coping?

There are 4,962 convenience stores in Scotland, the vast majority of which are owned and operated by small businesses. Scotmid's head of food Kevin Plant says that many challenges faced by the convenience sector are similar to the rest of the UK - business rates, the national living wage, credit card commissions and rising energy, to name just a few. But it's also true that a number of recent initiatives by the Scottish government have created some unique legislative hurdles to jump over. One example is the different rules around how a retailer can sell licensed products.
"When the Co-op does a deal on pizza and Budweiser, we can do the deal but we can't move the Bud out of the licensing area"
For Scotmid, which sources 95% of its stock through the Federal Retail Trading Services supply chain, this can be particularly problematic. "When the Manchester Co-op does a deal on, say, pizza and Budweiser, they'll display the pizza and Bud together. In Scotland, we can do the deal, but we can't move the Bud out of the licensing area," says Plant.

"In England, all stores can display alcohol anywhere in the store - even on big palate boards by the front door. We can't do that in Scotland. That's a big difference, and something that when I moved up from England took me a while to get my head around.

"For example, when I worked for Sainsbury's [in England], if we wanted to turn up sales and get footfall going we'd do a discount on six bottles of wine or something like that. You can't do that in Scotland."

Another legislative challenge is Scotland's deposit return scheme (DRS). The first UK government to announce such a scheme, it's due to come into force in 2020 or 2021, with the deposit recently set at 20p. In theory it could be good news for convenience operators in driving footfall, but it's "another big challenge on the horizon," says Harris Aslam, MD of Eros Retail. "We need to work closely with the Scottish government to find a way of making it work. For example, they're looking at including glass within the scheme - we're of the opinion that glass is an absolute no-go for various practical reasons. It'll increase cost and there doesn't seem to be any exclusions for smaller stores."
Legislative burdens remain a challenge
The sheer volume of new legislation is overwhelming for Scottish convenience store owners. "Legislation on all fronts is a challenge," he says. "We're constantly battling against the force - the legislative bodies, parliament. It's about working collectively to try and address challenges such as climate change and plastic reduction, but how do we come together to do that without being legislated upon again and again?"

Another bugbear for Aslam is ATMs. In July 2018, Link - the group that manages the UK's ATM network - began a phased 20% reduction in the interchange rates that banks pay to businesses providing ATMs, from around 25p to 20p. So far, the group has completed 10% of cuts, but has halted the remainder "pending a further review", after a 6% year-on-year fall in the volume of ATM transactions.
"Legislation on all fronts is a challenge. We're constantly battling against the legislative bodies and parliament"
However, the existing 10% reduction has hit smaller convenience stores hard. Cash machines take up valuable space in stores, and convenience stores are getting little or no commission from them because of the cuts to interchange fees, so are being forced to start charging for cash withdrawals.

And while it's not a Scotland-specific issue, it's particularly applicable north of the border, due to the prevalence of rural communities, whose local convenience store might be the only place to draw out cash, especially with the rate of bank branch closures: since 2010, one in three banks in Scotland have closed, making it harder for older people to access their money, according to Age UK. And the ATM Industry Association reported in May that Scotland could lose as much as 40% of its free ATMs over the next 12 months.


Unintended benefits of legislation
On the flipside, in some cases legislation has provided unintended positive consequences. The minimum unit price (MUP) on alcohol, for example, was brought in on 1 May 2018 to try and help solve the significant alcohol problem in Scotland. Before MUP came in, the Scottish government claims it was possible to exceed the new lower risk guidelines for alcohol of 14 units per week for around £2.50.

For convenience retailers in Scotland, the introduction of MUP has meant an uplift in sales in many cases. "Before MUP, as a customer you would've gone to a big Asda, Sainsbury's or Tesco and been able to buy lots of beer, for example, at really cheap prices. Whereas if you bought it in your local Scotmid, the price would be higher.

"Now that MUP has been introduced, we all sell alcohol at pretty much the same price. What that means is more people are shopping locally to buy alcohol. And then they're spending in the store in other categories."

Aslam acknowledges the uplift. "Our alcohol sales are actually up pretty significantly year on year." But the new legislation has proved burdensome. "Everyone is being hit with these challenges. It's about 'how do we use that to our advantage?'" Collaboration is key.

"As a business and as an industry in Scotland, we are very proactive," he says. "Probably more proactive than the rest of the UK. Retailers work very closely up here, primarily through the Scottish Grocers Federation, but in other channels as well."
"Retail is a dynamic sector in constant change, yet the way our high street is taxed and levied is a throwback to an earlier era"
French Duncan's head of restructuring and debt advisory Eileen Blackburn warns that to stop high street stores closing in Scotland, including convenience stores, government and local councils must talk to retailers early in the legislative process: "The way our high street is taxed and levied is a throwback to an earlier era," she says. "There must be some negotiation on the part of landlords and councils to accept that if they are to continue making money from retailers they must facilitate a situation where retailers can make money. Treating the retail sector as a cash cow simply doesn't work any more."

Aslam suggests one area where conversation between local government and the Scottish convenience sector could really pay off is on new legislation around 'junk food' promotions, which includes restricting the placement of such food at checkouts and till points.

He agrees with the healthy eating agenda, but doesn't believe the government's new rules will be effective, and are likely to hit convenience retailers hard.

In other words, they could create yet another regulatory obstacle for Scottish stores to overcome, compounding an already mounting threat to the country's grocery landscape.
Five Scottish grocers making their mark
Scotmid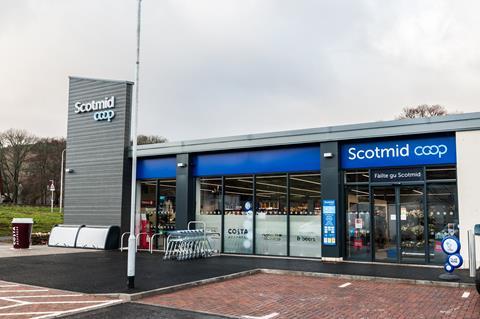 Scotmid is a co-operative with around 177 stores, based in Edinburgh and headed up by CEO John Brodie. The company has 155,343 members and circa 4,000 employees. In 2018 its sales were £378m and profits were £5.3m. Despite difficult market conditions, Scotmid's food stores delivered like-for-like sales growth "well ahead" of the Scottish market. This strong performance was driven by improvements in its range and favourable summer weather.
Eros Retail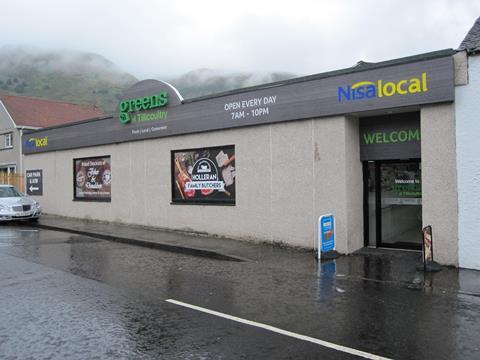 Eros Retail is a Scottish c-store chain based in Fife. It operates eight stores under its own 'Greens' branding and, as a member of Nisa, under the Nisa Local branding. There's a strong focus on fresh produce and partnerships with local suppliers. MD Harris Aslam considers Eros Retail a "disruptor" - not in trying to completely overhaul the industry, but in constantly trying new ideas and doing things "a bit differently".
Scotfresh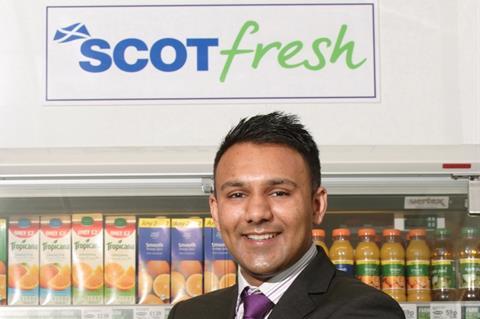 Scotfresh is an independent retail operation based in Glasgow. It started in 1983 as a small family-run store but has since expanded and now has 11 stores across the central belt of Scotland, supplied by Booker under the Premier symbol. Some stores offer Post Office and parcel drop off/collection facilities. All Scotfresh stores offer mobile phone top-ups and National Lottery ticket sales, and there are currently free-to-use cash machines in all stores.
Pinkie Farm Store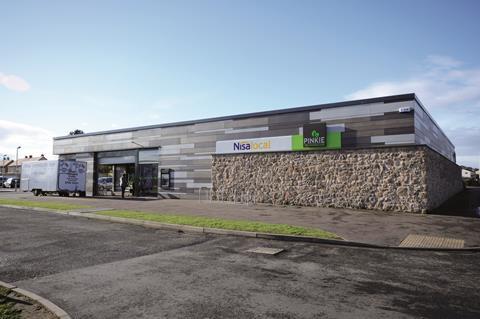 Pinkie Farm Store is a Nisa-operated convenience store in Musselburgh on the outskirts of Edinburgh. It is headed up by MD Dan Brown. In 2019, the store went through a major revamp to build in a new pizzeria and ice cream machine. Pinkie strives to source from a vast array of local suppliers. It also benefits from being able to source quality products from Co-op Food following the Co-op's acquisition of Nisa.
Locavore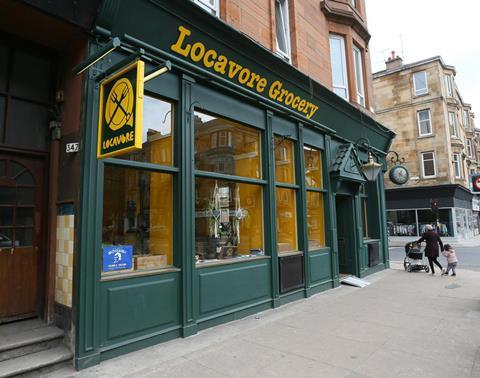 Locavore is a Glasgow-based social enterprise founded in 2011, headed by MD Reuben Chesters. Its grocery store sells local produce as well as organic groceries and household items. It has a wholesale arm that distributes organic groceries to retailers and caterers. It also runs a farm and a café, and delivers vegetables to households across Scotland. All of its profits go back into furthering its aim of building a better local food system.