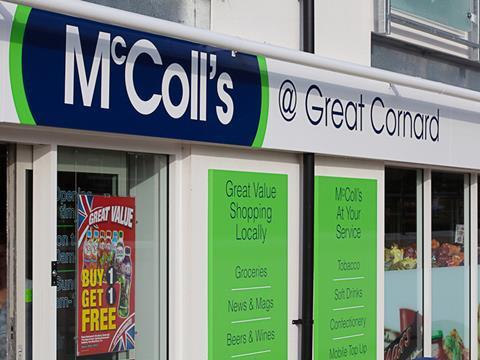 McColl's is testing its new supply agreement with Morrisons at three stores, The Grocer can reveal.

Over the past two weeks McColl's has introduced Morrisons-supplied branded lines to a store in Knutsford near Stoke, one near Manchester and another in the north east.

The wider supply rollout to McColl's will kick off on 8 January. This will then include 420 Safeway lines across chilled, ambient, soft drinks and wine, and fruit & veg.

The c-store chain shocked the industry in August when it announced a six-year supply agreement with Morrisons, in which McColl's would have exclusive rights (for a year) to sell the Safeway brand. McColl's had previously used a combination of Nisa and P&H for its supply.

The rollout will be on a regional basis, with DHL delivering to McColl's 1,300 stores from Morrisons depots, and is expected to be completed by the end of the financial year in November.

McColl's COO Dave Thomas said it would introduce the range to 25 stores a week, beginning with larger stores currently supplied by Nisa and then moving on to smaller ones currently supplied by P&H in the middle of the year.

Thomas heralded the move as providing a "supermarket quality product in a Safeway wrapper", adding that the previous popularity of the brand strengthened its appeal. "This is as good as it gets really in terms of being comparable to a supermarket. It gives it instant credentials - for those people who remember it they'll say it's a much loved supermarket brand."

McColl's plans to update a further 100 stores with its store refurb programme Project Refresh by the end of November 2018. It will have completed 27 refurbs this month.