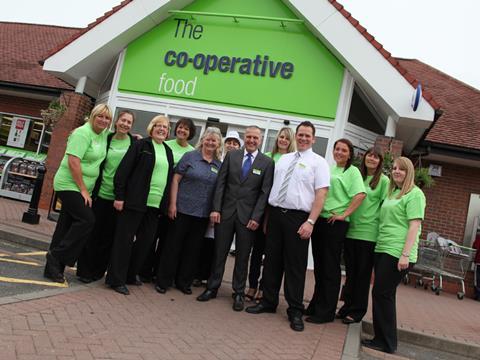 A survey of members by the Midcounties Co-operative has shown 59% are against the proposed changes to Sunday trading hours.
They voted against extending trading hours for bigger stores with 53% of members questioned believing the government's proposals would damage their communities.
Midcounties Co-operative is now writing to the 60 MPs with Midcounties stores in their constituencies to pass on its members' views.
"As a co-operative, everything we do is shaped by the views of our members, and these findings have provided a clear indication of the public's response to the proposed change to Sunday trading laws," said Midcounties Co-operative deputy chief executive Andy Cresswell.
"We are sharing the results of this in-depth survey with local MPs in an effort to reach a solution that places the needs of communities at its heart."
The changes proposed by the government would allow stores over 3,000 sq ft to stay open for more than the current six hours on a Sunday with the power to make the final trading decision devolved to councils and mayors.
The move is opposed by the Association of Convenience Stores and the Federation of Wholesale Distributors. Both fear it will drive footfall away from high street and town centres to the larger out-of-town stores and retail parks, damaging smaller independent shops and leading to a net loss of jobs.
The Midcounties Co-operative has more than 565,000 members and a store estate of 232, mostly convenience but including 43, or more than 20%, that are over 3,000 sq ft.
As well as 59% of respondents believing that current trading laws should remain unchanged, some 13% of the 400 members questioned felt the proposals would have a positive impact, the society said, with 28% believing any changes should be overseen by local authorities.
It is urging MPs to consider the views of their constituents before voting on the government's proposals.