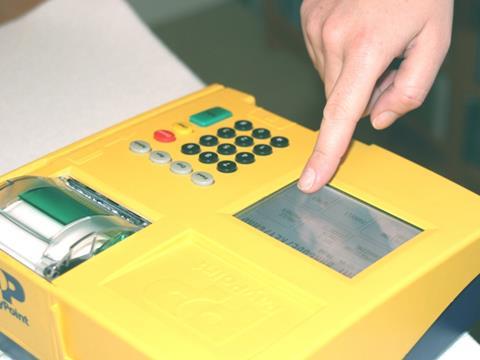 The retailer behind the social media campaign to get PayPoint to address profitability issues has welcomed the payment services company's move to address shops' concerns as "a huge step forward".
Marcus Bergin, who spearheads the #paypointpayfair campaign on Twitter and Facebook, met Andrew Goddard, PayPoint's sales director yesterday (Wednesday), just 24 hours before Goddard held talks with Paul Baxter, the National Federation of Newsagent's (NFRN) chief executive.
Bergin has been outspoken about PayPoint's reduction of commission caps and has questioned PayPoint's insistence on the benefits of the increased footfall created.
But today, he said he welcomed a commitment from Goddard to sit down with individual retailers in the next couple of weeks and to get better deals with banks for retailers to deposit PayPoint transaction cash.
He also welcomed an undertaking by PayPoint to publish figures of how PayPoint services translate into profit.
"(Goddard) said he was willing to talk to any single retailers out there about ways to improve their services offered by Paypoint but also how to increase secondary sales, which is a brilliant step forward," said Bergin.
The campaign will continue, Bergin says, because the pressure needs to be kept on PayPoint to deliver.
While Goddard said there would be no reversal of PayPoint's lowering of commission caps, he pointed out that it had agreed with the NFRN to work hard to improve the profitability of all the retailers within the NFRN membership "through technology and operating costs, through provision of new services as well as looking at the cost of their individual operation".
However, he added that there might be several cases where there would be an "amicable" parting of the way.
Goddard said him! research showed average transactions on other store goods among PayPoint customers was £7.60 which was about 25% higher than a non-PayPoint customer. PayPoint customers visited 4.6 times a week on average versus 3.6 for non-PayPoint customers, he added.
And retailers that looked on the service totally on a commission less cost basis would not find it the most profitable service if customers did not buy anything else.
"But the number of customers that are going through the door each week needs to be valued in…what we are doing is making those customers available by putting the logo above the door…" he said.