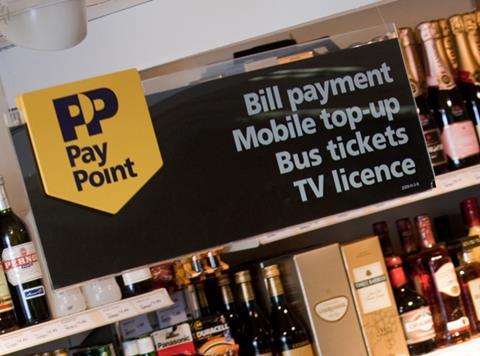 PayPoint and the National Federation of Newsagents (NFRN) finally met yesterday to thrash out their differences over in-store payment services commissions.
Andrew Goddard, PayPoint's sales director, called The Grocer straight after the meeting to say he had had "a very frank and robust conversation" with Paul Baxter, the NFRN's chief executive.
The meeting came as the #paypointpayfair campaign on Twitter and Facebook continued to put pressure on the payment services company to reverse its new commission caps that took effect on 18 May.
But Goddard said: "There will be no reversal of our decision."
Goddard told The Grocer that PayPoint and the NFRN had agreed to work hard to improve the profitability of all the retailers within the NFRN membership "through technology and operating costs, through provision of new services as well as looking at the cost of their individual operation".
However, he added that there might be several cases where there would be an "amicable" parting of the way.
Goddard confirmed three retailers' terminals had been suspended because of the imposition of surcharges to customers using PayPoint facilities – in breach of the company's terms and conditions. More would follow if surcharges were imposed.
PayPoint had been hoping to announce a better deal for PayPoint customers' payments into banks last Friday but Goddard said the proposal from Barclays had not been good enough and it had gone back to the institution to get "some improvement" while also talking to other banks.
Goddard said him! research showed average transactions on other store goods among PayPoint customers was £7.60 which was about 25% higher than a non-PayPoint customer. PayPoint customers visited 4.6 times a week on average versus 3.6 for non-PayPoint customers, he added.
Retailers that looked at the service on a commission basis would not find it the most profitable service if customers did not buy anything else.
"But the number of customers that are going through the door each week needs to be valued in…what we are doing is making those customers available by putting the logo above the door…" he said.
Meanwhile, The Grocer understands the NFRN is continuing to build its case for a formal submission to the Payment Services regulator calling for a full market investigation into the over-the-counter payment and collection services market.
Goddard said: "Paul Baxter did not want to prejudice the work that he's doing at this stage so he wasn't able to comment on that apart from that they will continue to pursue dialogue with legal counsel to put forward a case on behalf of their members."
He added: "We are confident of our position, we've got no reason to think or act differently…The positive thing is the dialogue. We are keeping the communication lines open."