Address: Riverside, Horley RH6 7LN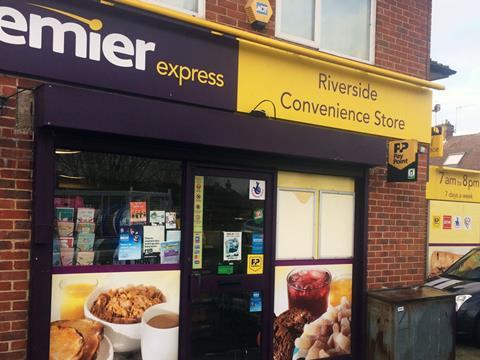 This Premier provided the cheapest basket, but its poky feel and crowded aisles didn't provide the best shopping experience. Cheerful purple and yellow branding made for an inviting exterior but inside products were piled up in narrow walkways, lighting was dim, and nobody appeared at the till until several minutes into the shop.
The symbol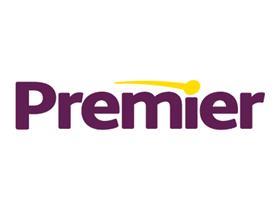 Delivering double-digit growth for 14 consecutive years, Premier says it's "committed to delivering more profits for retailers and delivering a better shopping experience for consumers".
With ranges including its "entry level own brand" Euro Shopper and mid-tier Happy Shopper, retailers have "the best choice of products to suit their store".
Backed by Booker, the UK's biggest food and drink wholesaler, members can take advantage of cash & carry prices "as well as having the ease and convenience of shopping at any Booker branch".
Other benefits include Spend and Save, with which retailers can save up to 4% on non-tobacco purchases, no joining fees, and the installation of the fascia free of charge.
"The group continues to go from strength to strength and its relentless focus on increasing choice, lowering prices and improving service has helped Premier members deliver fantastic convenience stores."
Crisps and confectionery were given the biggest space at front of store while chilled and frozen were tucked away in the back, with some lines in completely the wrong place. Shelves reserved for 'milk' were filled with anything but, for instance, leaving the small store surprisingly difficult to navigate. Chilled meals were near to non-existent with only a microwaveable Rustlers hotdog available for an evening meal, although Blossom Hill and ice cream were easy to find.
Given the size of the store, a surprisingly good proportion of the shopping list was available, albeit with some slightly different SKUs substituted, proving this Premier store managed to fit an awful lot into a small space. It was only a shame it couldn't match this with a more orderly, appealing presentation. And baskets that could be carried down its aisles without turning sideways would have been good too.
---
FOOD TO GO OFFER 1/5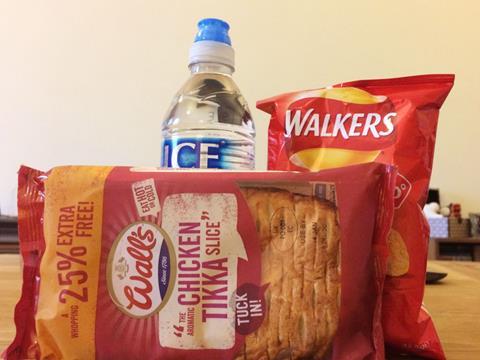 Offering no meal deal or decently stocked chilled section, the lunch options in this small store were seriously limited. Lying among a sparse selection of five or six sandwiches (despite the visit taking place just ahead of the supposed lunchtime rush), we found this cold Wall's Chicken Tikka Slice (£2.05) as one of the best savoury options. Struggling to find any exciting extras, however, we settled for a standard pack of ready salted Walkers crisps (59p) and a bottle of water (50p) to make up a passable, if slightly dull, trio.
Fascia Face-off Part 1: Putting fascias to the test
1

2

3

4

5

6

7

8

9

10

11

Currently reading

Premier Express, Horley

12