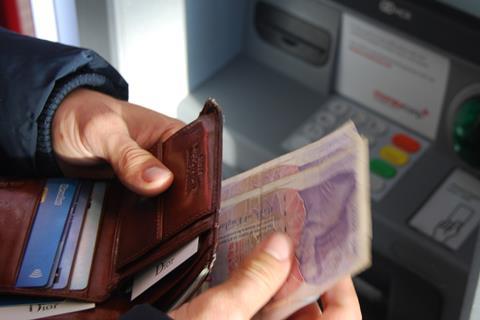 The British Retail Consortium, the Association of Convenience Stores and the British Independent Retailers Association have made a joint appeal to the government to intervene in order to safeguard consumers and businesses that rely on cash.
The appeal comes as the Treasury's 'call for evidence' on access to cash closed last week.
The review was prompted by the decline in cash usage, which accounted for 58% of all payments in 2009 to just 23% in 2019.
However the coronavirus crisis has further accelerated this trend.
In April 2020 ATM transactions were 60% lower than they were for the same period the previous year.
The easing of lockdown saw transaction volumes climb, but were still 35% lower in August and September compared to the same months in 2019.
"Cash is a key part of the payment mix, accounting for 37% of all retail transactions last year," said BRC payments policy advisor Andrew Cregan. "Whilst the pandemic has resulted in an increase in card payments, ongoing economic uncertainty will place further pressures on customers who rely on the availability of cash. With cash services increasingly difficult to obtain and the cost of these services rising, the BRC is calling for fair compensation for retailers providing financial services to their customers which will in turn protect access to cash for many vulnerable people."
ACS CEO James Lowman added: "Millions of consumers still rely on cash every day and local shops are increasingly being relied upon to give people access to their cash. Many local shops already provide cashback services to customers, but this may not be appropriate for every store and should not be seen as a simple replacement for the ATM network. Where local shops are able to provide cashback, they should be appropriately remunerated for that service. Whether it's providing ATMs or cashback, retailers cannot be expected to offer these services at a loss."