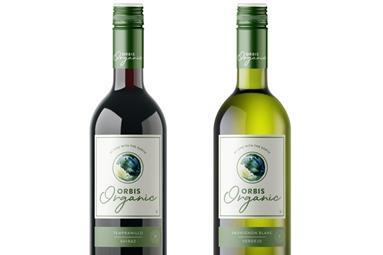 Spar has launched a range of organic wines under the new brand Orbis.
The first bottles in the new line will include a Orbis Organic tempranillo and shiraz, and the Orbis Organic verdejo sauvignon blanc.
Both varieties will be on sale from 29 June, with a special launch promotional price of £7 until 9 August.
Orbis wines are produced in the Spanish region of Castilla-La Mancha, using no GMO (genetically modified organisms).
In addition to the organic Orbis range, the symbol group is also launching two new bottles of Spanish wine. The newly named Spar Spanish White Wine and Spar Spanish Red Wine will be priced at £4.89 and will launch in stores alongside the Orbis range on 29 June.
The Spanish red and white are aimed at consumers seeking affordable wine.
"The Orbis Organic Tempranillo shiraz blend is a deep cherry red in colour with aromas of strawberries and fruits of the forest, making it smooth and well-balanced," said Spar UK's Master of Wine Philippa Carr.
"The white wine is a verdejo sauvignon blanc blend and is pale lemon in colour with aromas of ripe peaches and tropical fruit flavours, making it a crisp and well-balanced white wine."