In an increasingly competitive, ever-changing market, symbol groups are having to fight hard to keep independent retailers loyal
Unpredictability is everywhere in 2019, not least within the symbol scene, which has experienced unprecedented levels of change over the past two years.

In a far from exhaustive list, One Stop is now part of Booker, which is now part of Tesco. Following the shock collapse of the once high-flying Conviviality, Bargain Booze, Select, Central Convenience and Wine Rack are now part of Bestway.

Meanwhile, Landmark and Today's merged to form Unitas, and the drawn-out demise of Palmer & Harvey saw Costcutter switch suppliers to the Co-op, which also bought Nisa. And even super-steady Spar saw change with the departure of MD Debbie Robinson.

Combine this upheaval with the fact that grocery retailing has never been more competitive, with the big four locked into a now long-term battle with the discounters, and the growth of online shopping afflicting the high street as a whole, and it poses a pertinent question for any fascia operator out there - stick with what you've got and see how the land lies once the dust has settled, or twist and switch to try and take advantage of the opportunities springing up?

There are "two key questions" to ask for anyone considering switching fascias, says Dawood Pervez, managing director of Bestway Wholesale. "Will this add value to my business, and will it meet the needs of my consumers as well as attract new ones?"
"Retailers should talk to other retailers from an existing symbol to get a full understanding of the proposition"

Retailer Zak Razzaq was with Premier but recently switched to Spar after getting battered by a nearby Scotmid store. "We couldn't compete because the fresh range Premier were supplying was nowhere near good enough and Scotmid were wiping the floor with us."

He had anticipated Premier would make positive changes following Booker's merger with Tesco, but says "they didn't improve anything. I thought with the Tesco name - and I used to work for Tesco so I know they are very good at what they do - there would be big improvements, like much better products coming through. But there was no mention of it at Premier. No talk about 'this is going to improve, that is going to improve', nothing whatsoever. So it was either put up with it or do something about it."

Razzaq says he "spoke to all the different symbol groups out there to find the best. And I can honestly say Spar were the best deal overall by a mile. I really did my homework on it, I didn't jump in and I wasn't moving for the sake of moving. But we are delighted."

Since joining CJ Lang, aka Spar Scotland, things are "absolutely better now. Our shop has been totally refurbished, it's more fit for purpose, there is much more refrigeration, our fresh range is absolutely brilliant, overall what Spar have to offer compared to what I found at Premier is just far better. Customer feedback has been really good and so have sales. I know a lot of people are leaving Premier because when I used to go to the cash & carry people would talk to me and tell me how this or that wasn't working for them. But the Spar support network is so good. If I have any issues or any problems they actually deal with it."

That support is vital, says Pervez. "Any choice should be based on who the retailer trusts to provide ongoing support for the business and what level of support the retailer is looking for. Is the symbol group they choose all about compliance, or is there a meaningful plan that enables the retailer to grow?

"So find the right people to work with, as well as the right offer. We work with retailers in partnership, not just to sell. We believe an independent retailer's entrepreneurial spirit should be respected - the retailer got themselves to where they are today, so they should partner with a group who helps them take their store to the next level."
"Fascia operators need to review their trading environment and customer demographic and ensure they have the right brand"

Martyn Parkinson, brand director for Premier and Family Shopper, agrees, saying "ultimately they know their own business better than anyone". He recommends a symbol that has a "degree of flexibility and one that can demonstrate the ability to increase footfall in highly competitive locations. And retailers should talk to other retailers from an existing symbol to get a full understanding of the proposition."

They also "really need to consider their current and potential customers before deciding which offer they choose," says SimplyFresh CEO Tim Chalk. "Many fascia brands, store layouts and product assortments are based on a wholesaler's need to push certain brown boxes rather than matching the consumers' actual requirements. When a retailer understands their consumer, the decision becomes clearer."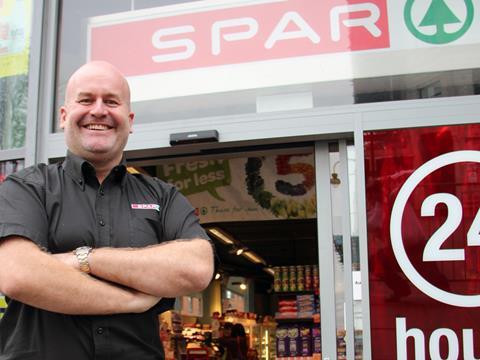 What makes a retailer stick?
"If you cut me down the middle it'd say Spar all the way through," laughs retailer Paul Stone.
The family-owned Stone Spar group have been with the symbol since 1973 - when Stone was six - running 15 different stores over those four decades and being supplied by three different Spar wholesalers.
Currently, it has seven c-stores in the Manchester area supplied by James Hall, "a marvellous wholesaler" according to Stone.
"It's in my blood," he adds. "We're part of the Spar family, and we've been very successful over the years."
In the 1970s, it was the delivered wholesale offer that appealed to the family, who prior to that had made daily trips to a Huddersfield cash & carry (it was even where Stone said his first word). In all the time since, switching symbol groups is not something the businessman says they ever "seriously considered".
"Moving is a very, very big decision for any independent retailer, it involves changing tills, changing everything, and it's one we've never really seriously considered as we feel that Spar is the best symbol group.
"I do recognise that things are going on in the marketplace but for me, talking in 2019, the most important thing is the fresh food range. That's the key battleground and how consumers distinguish a good from a poor c-store. I feel, particularly in the north west, we are best in class on fresh foods from James Hall & Co.
"Service levels are very important too, and Spar service levels are excellent. Even during the Beast from the East and the extremely warm weather our service levels were well into the 90%."
Would anything turn his head though? He does admit the Co-op fresh range currently available to Nisa members "looks very appealing".
But then Stone stops himself. "No, we're Spar members through and through."
'The whole package'

These issues of range, reliability, customer base and support will always be vital, but nothing beats a healthy bottom line, says Ian Taylor, UK retail director at Spar. "Independent businesses need to look at their individual business and understand how much profit are they making. It's not always about the apparent best cost price, it's about the whole package and to grow sales and profit for the operator. Bottom line profitability is key to the financial security of any business. Our strategy for growth is centred around this - making sure every element of the business delivers profit."

With "so many new options" available it's important to strip out all the noise and focus on fundamentals like these, says Chalk. "Fascia operators need to review their trading environment and customer demographic and ensure they have the right brand with the right offer to maximise their turnover and margin. If they do not feel they are doing this then they should consider changing fascias to one that does."

So if a retailer does decide to make a switch, how easy is it to do?

"Very," says Razzaq. "Spar were absolutely brilliant, I can't fault them. They were really efficient, they moved very quickly, they got things done. It was a £100,000-plus refurbishment but it happened very fast, within the timescales and within budget."

The actual physical act of switching fascias is often "easier than making the decision to switch," adds Pervez. "We work with retailers to develop a robust plan that minimises the impact on business and engages the store's local community so they are also bought into the change."

Chalk says joining SimplyFresh is "not difficult. Once we have identified the correct brand from SimplyFresh, SimplyLocal and LittleFresh, a full turnkey process begins and stores can be converted. We have a store format for all store sizes and demographics that truly speaks to consumers."

It's about making the transition as "easy as possible. We understand that business doesn't stand still whilst making this important decision," says Andy Cresswell, chief retail officer at Bestway Retail. "We treat every new retailer as an individual, no switch is the same and we pride ourselves on providing a truly personal service."

Consolidation

As for who is moving where, he says he is seeing "some movement between group brands under the same umbrella organisation as the market consolidates". But Pervez says that same consolidation is also causing many retailers to stick, for now. "We hear from a lot of retailers that they are waiting to see what other changes happen in the market before they make any big decisions. However, Best-one has recruited hundreds of new retailers in the last year and the Best-one symbol group continues to be the fastest-growing symbol group - and we expect more retailers will switch in the year ahead."

Many were in effect forced into switching by the collapse of P&H. Avta Sidhu moved his Kenilworth store from SimplyFresh to Budgens last year. "We always felt the whole mechanic of the supply chain between P&H, SimplyFresh and Costcutter was very complicated. It never really worked well, we had issues above and beyond what you would normally expect from your supply partner. But it got worse in 2017 and never improved. We had catastrophic failures, we had about 10 deliveries that didn't turn up. So it became a decision to protect the business. When P&H failed I had already set things in motion so we just sped things up and transitioned over to Budgens."
Three deals that changed the game in 2018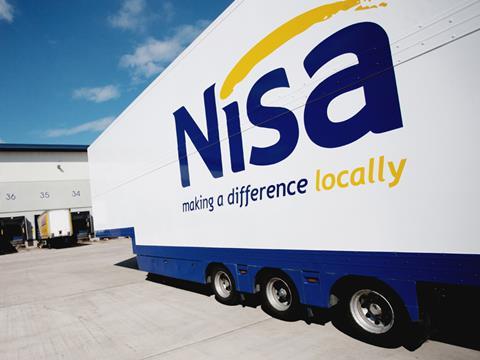 The Co-op Group & Nisa
When: April 2018
What happened: It was an historic moment as Nisa members accepted a £137m bid from the Co-op back in November 2017. Populated by fiercely independent retailers Nisa members approved the deal by the narrowest of margins, before the CMA waved it through in April last year. The November vote was swiftly followed by a separate supply deal with Costcutter, thus uniting Costcutter and Nisa again under the same supply chain (for now). And while the Costcutter deal is for supply only its retailers will also be able to operate one of the Coop's new franchise stores. Indeed, the first Co-op-branded trials were conducted by Costcutter.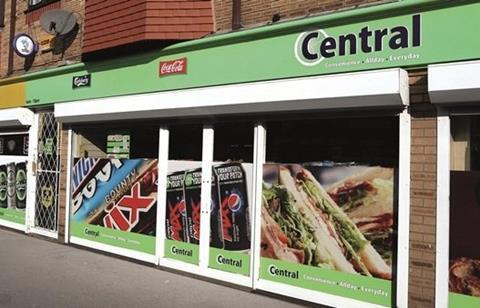 Bestway & Conviviality
When: April 2018
What happened: After weeks of franchisees being left in the dark, following the spectacular collapse of Conviviality in early 2018, Bestway was able to snap up the assets of the Conviviality Retail business for a mere £7.25m, in a deal which saw it acquire Bargain Booze, Select Convenience and Central Convenience chains. The deal will mean that Bestway now owns a large estate of its own stores, as well as some 350 franchisees. After recording losses of £0.25m in the first three months the business is now trading profitably, and the focus under new chief retail officer Andy Cresswell is to improve the range and boost the rebate.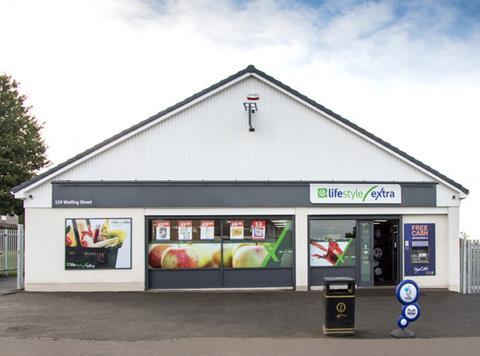 Today's & Landmark
When: November 2018
What happened: Faced with multiple consolidations elsewhere in the sector, merging became the obvious answer for buying groups Landmark Wholesale and Today's Group too in 2018. Coming under the new moniker of Unitas Wholesale the deal creates a group with annual sales of £9.2bn and brings together members that include Dhamecha, JW Filshill and United Wholesale from Today's, and Parfetts, East End Foods and Time Wholesale from Landmark. The proposal was given unanimous backing by both boards back in August, and the final deal was completed by November, with the promise of an improved own label range, reduced costs and profitable promotions.

He's now getting a level of support from Budgens he feels was lacking from SimplyFresh.

"You can't win this battle alone. What we need in the independent channel is for the symbol partner to help us along this journey. It's a partnership, not just about buying goods from them. We need as much help, insight and knowledge as possible and we never got any from SimplyFresh."

Like Razzaq, Sidhu looked into all the available options. "We looked at Nisa and Spar and had good offers. The Budgens of old wouldn't have worked but they are a lot easier to do business with than they ever were before. The depth and range of quality is a lot bigger and the terms were right."

He particularly appreciates a 6% rebate on "everything we buy centrally through Budgens. Every 28 days they credit your account, it encourages you to put more volume through them. All we want to do is run the business as streamlined and efficiently as possible. Over-complicating my supply chain, like the situation I was in previously, was counterintuitive and counter-productive and cost me money in overheads. But because Budgens have a far bigger range, especially on fresh and chilled, we don't need to overcomplicate things. Other than a few local bits we buy the majority of our range from Budgens, probably 90% of everything we get."

Regular meetings

He also values the "regular meetings with our regional development manager. They are really important, you have someone coming from outside your business but with experience of hundreds of other stores. They will give you a reality check. They look at your numbers, your store standards, the store as a whole, and areas where there might be opportunities. Since we switched over, and it's not been quite a year yet, profitability has gone up because overheads have gone down. And sales are up 19.2% on last year, which is amazing."

As we've seen, a number of switches have been forced on retailers. And in many cases it's turned out for the best.

A change of ownership at the local cash & carry saw Bay Bashir switch his five shops to Go Local from Lifestyle Express after 15 years. "It was always a Blakemore depot but with Parfetts taking over, which is a really good operation, I was looking for a fresh fascia and a new image.

"Parfetts don't do Lifestyle fascias anyway, so it seemed like a good time to make the change and it's the best thing I've done. Sales have gone up, I get positive comments from staff and customers and the stores look more professional."

He says he "looked at Best-one, I looked at Premier, but there are too many people around with the same fascia. I wanted something different, but also something that had a great package to support me. It's not just about having something different - you need the right package with it and this was the perfect fit."

He "nearly went with Filshill, who are family-orientated, they had a great background with a personal touch. They had the same vision as I had and I felt a bit guilty I didn't go with them. But to be honest I wouldn't switch from Parfetts now. I am really happy, they have supported me and I give that loyalty back, I spend nearly every penny in their cash & carry. And they deliver good promotions, they help me where they can, their prices are keen, the margins are better, so it's all good and I'm looking forward to the future."

So is Costcutter. A spokeswoman says 2018 was a turning point for the business. "May saw the successful launch of our new supply deal with the Co-op and this has provided a major draw for shoppers, helping our retailers increase footfall and sales. Our retailers now have access to a broad product range that allows them to reach far beyond the old convenience staples.

"Our current proposition has seen us attract some of the best store owners in the sector, and for retailers already in our group the result is a steady increase in sales across their stores. What's more, we've been rewarding our retailers' loyalty with our best-in-sector commercial terms that include no fees or surcharges and a rebate of up to 6%. This, coupled with the economies of our scale, removes the need for time-wasting trips to the cash & carry."

She adds that Costcutter's "collaborative approach will be the hallmark of our success. Our retailers are helping us shape CSG's future. Only by listening to their experiences, ideas and suggestions will we drive their continued growth in a highly competitive sector."

As for Nisa, it didn't switch supply but there was a seismic change of ownership with the Co-op completing its acquisition in April. A spokeswoman says the new "wholesale operation will provide an environment in which independent retailers can flourish. It brings enhanced buying capability, allowing Nisa partners to trade their businesses in the way they choose, backed by competitive prices and promotions, and with access to a deeper range."

That range, which the spokeswoman describes as "unbeatable", is made up of 13,000 SKUs, including Co-op's "high-quality own brand products across all categories" all delivered by Nisa's "industry-leading supply chain which retailers can trust with an impressive 99.9% of deliveries made on the day and 95% successfully made on time."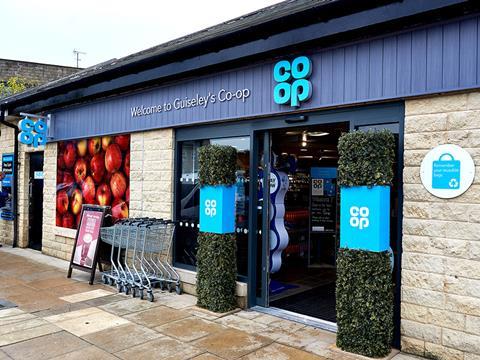 Co-op franchise coming soon for independents
Nisa and Costcutter independent retailers will be able to become Co-op franchisees during the first half of this year.
The model is set to be rolled out following a successful trial with Costcutter, which is currently a super-franchisee of the Co-op.
It opened its third franchise store in Barrow upon Humber late last year. Like the first two - in Guiseley and Whitkirk, Leeds - this was a company-owned store in Yorkshire.
"The stores have been well received by shoppers and met or exceeded our sales targets," explains a Costcutter spokeswoman.
"We are confident based on their performance that for the right sort of store and retailer, the Co-op franchise model can play an important role within our offer for both new and existing retailers."
She adds that Costcutter is now finalising "its launch plans with the intention of making it fully available for new and existing retailers during the first half of the year".
Apart from Nisa retailers, Costcutter, which switched to a new supply agreement with the Co-op last year, will have exclusivity for recruiting any independent retailer who wishes to operate up to 10 franchised Co-op convenience stores.
In the case of Nisa, which the Co-op bought for £137.5m in May, it is set to host a series of roadshows for its retail partners next month, where it will provide details of how they can sign up to become Co-op franchisees.
Next month,the Co-op is also set to open its first franchise store on a university campus .
The Leeds University store is owned by the institution and will be run by Leeds University Union staff.
Like the Costcutter-owned stores, the existing university site will be refitted with the full Co-op look, range and EPoS, plus training, insight, marketing, replenishment and logistics support, which it claims will help increase availability, choice, brand perception and awareness.
"This is an important development for the Co-op. Franchises provide an exciting opportunity to grow our brand and generate mutual value with selected partners," says the Co-op's head of new channels, Martin Rogers.
"At the heart of the Co-op it is about connecting communities, bringing people together and making a difference."

She also highlights Nisa's 'Store of the Future Evolution' format, which is a "move towards a more modular development format, accommodating the individual demographic and shopping missions of every store". She adds that Nisa partners who have converted their stores to the Evolution format over the past 12 months are "enjoying sales increases averaging almost 12%".

Nisa is also proud of its support network. In terms of business advice and marketing she says a "complete retail support package is offered, which comprises a strong retail-focused team, an enhanced category management system, a staff training facility and a comprehensive marketing package incorporating bespoke leaflets, personalised Nisa FM radio, point of sale material and national advertising."

She also says it offers "excellent social media support, with partners receiving assistance in running their own sites. And the corporate Nisa Retail Twitter account celebrates partner successes as well as offering industry news, trading advice and Nisa business updates."

At Spar, Taylor says "with the strength of the Spar organisation behind them, independent retailers have every opportunity to not just survive but thrive. Local communities have confidence in their local Spar store, and that it will continue meeting their ever-changing needs. Spar has delivered six years of continuous growth all driven by a customer focused strategy to deliver sales and profit for independent retailers."

The Spar system "works because it really is the best of both worlds, combining the professionalism of a large group with the energy and individuality of independent entrepreneurs. With Spar taking care of buying, branding, marketing and store development, and with a wealth of assistance available, every Spar retailer can concentrate on providing the best possible service to the local community it serves.

"With its strong store network, we are well positioned to continue to benefit from the growth in the neighbourhood and convenience retail networks. The outlook is very positive," he adds.

At SimplyFresh Chalk says as "channel distinctions have blurred and a new breed of feed-me-now store is emerging, SimplyFresh is evolving its offer and remodelling the stores to be most relevant to appeal to the consumer who wants the best experience from their local convenience store. And we regularly see sales and margins increase when stores are converted to SimplyFresh".

It's still loving food to go. Chalk says SimplyFresh opened six LittleFresh, new concept, smaller 'foodvenience' stores in 2018, with a further seven in the pipeline. "With a key mission of 'I'm hungry and thirsty right now' it offers higher margins through a better range and sales assortment, quicker stock turn and happy customers. We also have small store format plans that embrace technology to enable retailers to reduce labour costs, making them more profitable."

He also says it's looking to expand its offer in "larger stores with in-store dining in a very exciting way with SimplyFresh FoodHall. We feel this is the next big step change in the world of convenience."

Bestway is also spending big. Pervez says it's "investing heavily in our symbol strategy with six-figure sums committed to the extension of our chilled and frozen delivery network, development of our systems, new and improved vehicles and increased numbers of personnel working directly with retailers in our Best-one sales team.

"We are also continually developing the products in our own-label ranges and increasing the size of our chilled distribution centre to enable us to introduce more chilled and frozen products and also a new range of food-to-go, which will help retailers make their stores all-day destinations for consumers eating out of home."

He also says acquiring other retail businesses has "increased our retail expertise. For example, the acquisition of Bargain Booze through Bestway Retail has enabled us to improve our licensed expertise as well as to improve our buying power across two businesses."

Best-one added more stores than any other c-store operation in 2018, with 411, while Bargain Booze almost doubled in size over the year to 261 stores. Pervez says Best-one sales are up 20% year on year and "not only are we attracting new retailers to the symbol group, we are also enjoying strong growth from the existing estate".

Similarly Parkinson says "over 50% of the new recruits to Premier and Family Shopper last year came from either existing customers who were extending their business estate or a recommendation from an existing Premier or Family Shopper. It's working, but there is always more to do. Shopper habits are changing quickly so we need to continually work with our retailers to stay ahead and continually improve the offer to the shopper."

Of course, there is always potential for all the symbols to be doing more, but insight from their retailers means it's no mystery what they need to focus on. Cresswell says increasingly important areas for franchisees include loyalty and reward payments, while Pervez singles out the importance of simpler and less restrictive terms and conditions.

"Retailers should be supported by the group they partner with, not constrained by too many rules," he says. "Retailers should also consider what's on offer for them when they grow their business. Market consolidation has led to a reduction in choice in terms of which group to join, but the more progressive symbols keep the terms simple and are working for the benefit of the retailer."


"It is important to keep shoppers interested. Promotions that keep being repeated could end up being wallpaper"
With the seismic changes in the industry, Him conducted its Symbol Track report in August, speaking to 1,500 retailers from 12 different symbol groups, including Best-one, Blakemore, Budgens, Costcutter, Go Local, Lifestyle Express, Londis, Mace, Nisa, Premier, Spar and Today's. Him says a number of symbols have been affected by the "large structural changes to the wholesale sector over the last 18 months, although the full impact of this is yet to be seen".

However, some "interesting trends are emerging in retailer behaviour", the most eye-catching of which is that the consolidation is making retailers happier, despite the "negative media coverage surrounding consolidation" and the impact it could have.

"Surprisingly, our surveys indicate that retailers associated to a symbol group that has been involved in recent consolidations scored higher in satisfaction and feel more valued than they did three years ago," says a spokesman.

"On average, in 2018, 78% of these retailers stated that they felt like a valued customer, compared with just 59% three years ago."

The report also identifies the top three things retailers are after from a symbol, namely "knowledge of individual business needs", "business advice and support", as well as "strong understanding of consumer needs". "Focusing on those three elements as a priority will drive more retailers in promoting their symbol group and recommending it to other retailers," says Him.

In addition, symbols need to introduce more variety into promotions. Him says shoppers visit the "same convenience stores two to three times a week and it is very important to keep them engaged and interested. Promotions that keep being repeated could end up being nothing more than wallpaper to shoppers."

Sharpen up

And they need to sharpen up on price. The report says last year 45% of retailers believed that compared with other symbol or buying groups, their symbol or buying group was "very competitive" on promotional prices for consumers, but this figure slipped to 30% in 2018. It's a similar story when it comes to wholesale prices, with 41% describing them as "very competitive" in 2017 but only 33% saying the same in 2018.
"Shopper habits are changing quickly so we need to continually work with our retailers to stay ahead and improve the offer"

But given the current climate, everyone will need to get more competitive across the board, especially if the Tesco-Booker merger starts to pick up speed and delivers more tangible benefits. "Tesco are going to be introducing things into this channel," predicts Sidhu. "In 2018, Tesco was trying to understand the Booker business and how it could benefit Tesco as a whole, but now I'm hearing a lot about what Tesco is going to bring across the table to us."

He believes as a Budgens retailer, and therefore now part of the Tesco family, he will start to realise "economies of scale, for one. From a logistics point of view, if the whole fleet is working as one rather than as fragmented parts, our drop sizes and frequency of deliveries could improve. And we have already trialled some Tesco products that have been rebadged for us. Over Christmas we were doing Tesco Finest ready meals rebadged as Discover the Taste, and they sold really well at the same price as Tesco. It's a quality product, people were buying into it and the repeat trade was there."

He is hoping for a "few more overlaps like that, with products transitioning over to us. They are tried and tested products within Tesco. Now they are using that knowledge to say 'these are the top sellers in these categories, let's push them across to Budgens, across the whole Booker estate'. And we will benefit from that because if it sells there, it will sell here."

Above all, he hopes to see "cost prices coming down. Because if we can reduce the prices for our customers we can keep staying competitive, in what is becoming an increasingly competitive market."
Grocery Retail Structure 2018