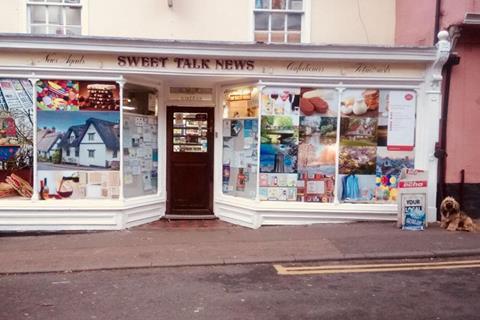 A 20-strong convenience chain in East Anglia is now delivering up to 800 grocery orders a day after its footfall fell sharply due to the government's coronavirus lockdown.

Sweet Talk, owned by Ajay and Thushara Joseph, operates a variety of fascias including Spar, Budgens, Costcutter and Premier.

Ajay Joseph told The Grocer that footfall fell 80% in some high street stores and up to 40% in rural locations within days of the lockdown. This prompted the move into delivery and the launch of sweettalkonline.com within two weeks.

The business' 90 employees are now delivering between 600 and 800 orders a day, with 70% of those being made via the website.

He said sales had increased by 37% overall.

"We re-assigned our staff, including those from the Post Office which was so quiet, to take, pick and deliver orders," said Joseph. "It does take time this way, before it was the customer who was doing the hard work, now we are printing the lists, doing shopping, the packing and the delivering."

Delivery is £1.99 but free of charge to those who are vulnerable or work for the NHS, with a minimum order spend of £25.

However, Joseph said he drove an eight-mile round trip just to deliver four pints of milk to one customer this week.

"We have had customers crying with thanks," he added. "They have opened their windows and waved and thanked us. We hope people will remember what we have done during this crisis and will continue to shop with us."

Joseph also explained that he had incurred additional costs by offering this service, including the recruitment of up to two extra drivers per store, along with increased labour costs as employees are working longer hours.