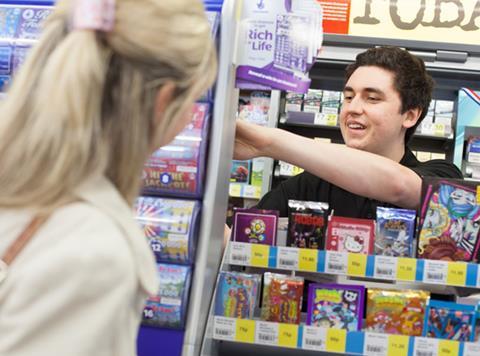 UK convenience stores are evolving their offer to keep pace with shopper needs, The Association of Convenience Stores' 2014 Local Shop Report has revealed.
The report, released this morning, found c-stores were adding services such as click & collect, food-to-go counters and digital advertising screens to the more traditional services of home news delivery and the post office.
"Retailers are adapting to customer needs by offering a huge range of services in store," said ACS CEO James Lowman.
"The sector now caters to almost every type of consumer, providing coffee and food to go, parcel services and new technologies like contactless payment, to name a few."
The report also revealed there are 50,747 convenience stores in mainland UK, making up a sector worth £37.4bn. Those stores provide jobs for more than 386,000 people. It also found 23% of shop owners work more than 70 hours per week on average, and 20% take no holiday.
"The number of jobs that our sector provides really stands out in our report," Lowman added.
"Convenience stores now employ over 386,000 people, giving local jobs to people of all ages and with a range of other commitments.
"This report is an incredibly valuable tool in engaging with government. We will be sending reports and individual constituency cards to every MP in the UK to ensure that they know the value of the convenience sector and the importance of people who run stores in their area," Lowman said.