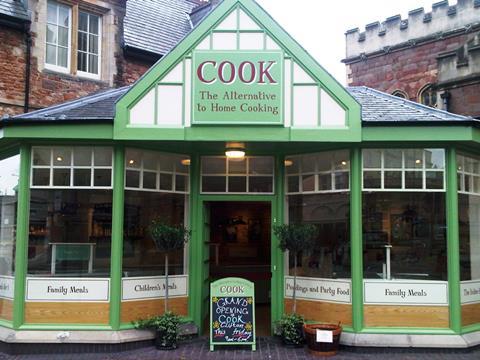 In the week that chancellor George Osborne introduced a new 'national living wage', upmarket frozen food retailer Cook has secured employer accreditation from the Living Wage Foundation.

Cook already pays more than the £6.50 minimum wage at present, and its latest move will see 322 employees receiving a further pay hike.

The company will now pay all staff in its kitchens and shops at least the Living Wage Foundation's living wage of £7.85 an hour or £9.15 for those working in London.

"Our purpose at Cook is to create a remarkable food business that's a force for good in society," said Cook founder Edward Perry.

"That means paying people properly so they don't need to depend on state handouts to survive and also making sure everyone shares in our success."

Perry said after 18 years Cook was in "a robust financial position and making a decent profit each year", most of which was ploughed back into the business.

Rhys Moore, director of the Living Wage Foundation, hoped that Cook's implementation of the living wage would encourage others in the sector to see it as a mark of responsible business.

"At a time when over half of those in poverty are also in work, the living wage can make a real difference to hard-working families," Moore said.

The Centre for Research in Social Policy at Loughborough University calculates the living wage annually on behalf of the foundation, taking into account all the costs of living. More than 1,500 organisations are now accredited, up from 100 three years ago.

In this week's Budget, the chancellor said a new national living wage would replace the existing minimum wage for over-25s. However, the government's living wage will be lower than that proposed by the Living Wage Foundation.