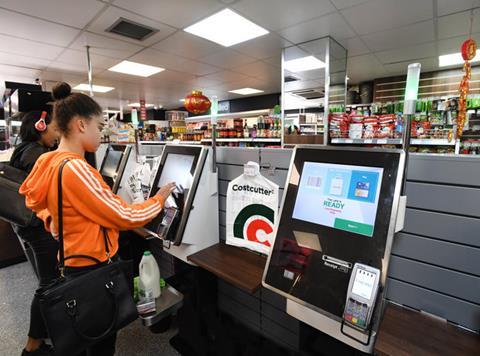 Costcutter is rolling out a Toshiba self-checkout system featuring the latest management software, which it says resolves many common shopper frustrations.

The Brunel University store in Uxbridge, Middlesex, is the first to get the self-checkout with the new software, with four machines installed in time for the beginning of the new term.

"A powerful set of new features at the self-checkout lane makes self-checkout faster, easier and more intuitive than ever before," said Costcutter IT director Dave Morris.

Customers are also able to choose not to print receipts in order to save paper.

Morris claimed lessons of the past had been applied - "understanding shopper frustrations about button positions, inadequate messaging and confusing logic" and had been applied to improve the customer experience.

"We have a significant list of stores on our rollout plan throughout 2018 and 2019," he said.

"It's fair to say that as retailers physically see the devices in operation and see the benefits, our order book increases. A number of university and hospital sites are about to commence."

The self-checkouts would greatly improve the flow of customers at key busy times and recover previously lost sales where customers were unwilling to wait.

"Our IT team has been focused on investing in IT innovation, developing checkout solutions which cater for a range of retailer requirements and ensuring that retailers receive expert support and advice through installation to operation," Morris added.