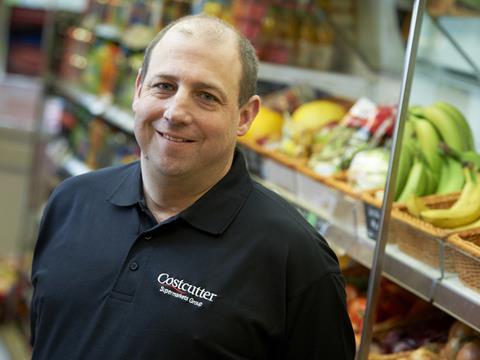 Costcutter will use its Shopper First refurbishment programme as an incentive to drive up store standards among some of its independent retailers.

The symbol group has piloted its 'Shopper First' programme in seven stores since October.

The initiative includes a refit and a new logo design, as well as shop owners being given a bespoke demographic profile of customers in their area to help increase footfall.

But chief executive Darcy Willson-Rymer has warned some retailers will only be eligible for a rebrand once they have improved the quality of their store.

"We are using this to drive the standards of the store," said Willson-Rymer.

"I had a retailer call me last week saying, 'Darcy, Darcy you gotta push me up the front of your list'. And I said to him, 'you're on my list, but you're on my list to improve your store's standards and when you've done that I'll move you from the bottom of the list for refurbishment'. So we are using this to drive the store's standards."

Speaking at IGD's Convenience Retailing Summit on Tuesday, Willson-Rymer said the rebrand was in response to meeting customers' needs.

"What everyone here will know and understand is when you make significant changes to your brand that everything goes beyond the brand identity and goes beyond the strapline, as important as that is," he said.

Costcutter reported a higher than normal number of store closures in 2015 after deciding to ditch retailers that had failed to meet its standards.

Costcutter said it would be piloting the rebrand in 25 of its existing stores by the end of this year.