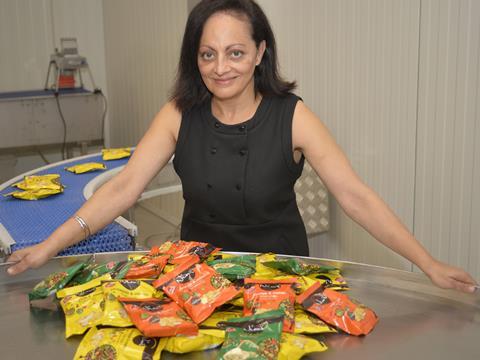 Snacking brand Nim's Fruit Crisps has this week opened its own manufacturing site in Kent.
The business, which previously worked with a supplier in Eastern Europe, said the machinery at the site made it the only British facility with the ability to air-dry fruit and vegetables on a large scale. The manufacturing process also means the skin, core and pips in each fruit are left intact.
Founder Nimisha Raja said the new site would allow the brand - which launched in 2011 - to ensure an "exceptional level of quality and consistency" and swiftly respond to customer demands and bespoke orders.
"I'm proud to have been able to bring production to the UK and be part of the drive to increase British manufacturing," said Raja. "We wanted to make a crisp which was 100% fruit, tasted great and had a crisp texture that lasted once bagged. The bespoke machinery we air-dry with produces just that, giving us a strong point of difference in the market."
Raja added she was also looking to work with other UK food producers to provide air-dried fruit and vegetables to the ingredients market.
The Nim's range was relaunched at the Speciality & Fine Food Fair in London last month at a new, lower rsp of £1.10. The brand's previous black packaging was replaced with new brightly coloured bags.