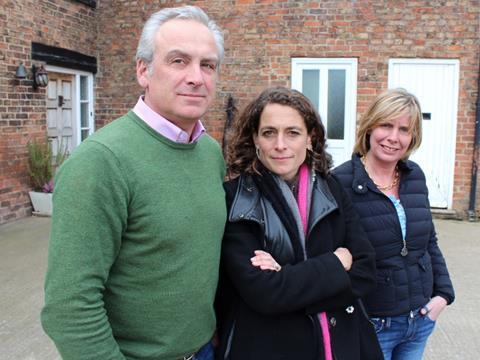 In 1999, Debbie and Andrew Keeble took out a £15,000 loan to buy a new car, but decided to make sausages instead. Soon they were selling millions of them, before things took what Alex Polizzi: The Fixer (BBC2, 9pm, 8 September) described as an "unexpected turn."

The Grocer didn't gloss over events in the same way, so do check our website for full details. However, they weren't finished. Enter a new brand: Heck. As in "What the heck. We have to start again!"

Amen to that. So they did. Tesco came calling, and Debbie and Andrew roped in the kids to help. But things were precarious. "If it all goes down, we all go down," sighed Debbie.

At £2.5m, sales are perky, but Heck invested £850k and is losing £20k a month. "I don't know where it goes," Debbie sighed, again. Then things got serious. Tesco buys 85% of Heck product, but the contract was up for review. "Stress is not my best friend but he's always with me," murmured Andrew. "We need help."

Enter Polizzi, who narrowed her eyes at Heck's bestselling sausage, and not because she was feeling peckish. The '97%' is full of tasty pork but it pushes the margins like a hard discounter, which makes it a drain on the bottom line. Polizzi pulled no punches, her brutal truth providing a wake-up call for a family heading towards disaster.

This was a brilliant show that encapsulated the passions and the pressures of being a small supplier striving to bring something special to a category. And it was a must-see for anyone doing, or thinking of doing, the same.